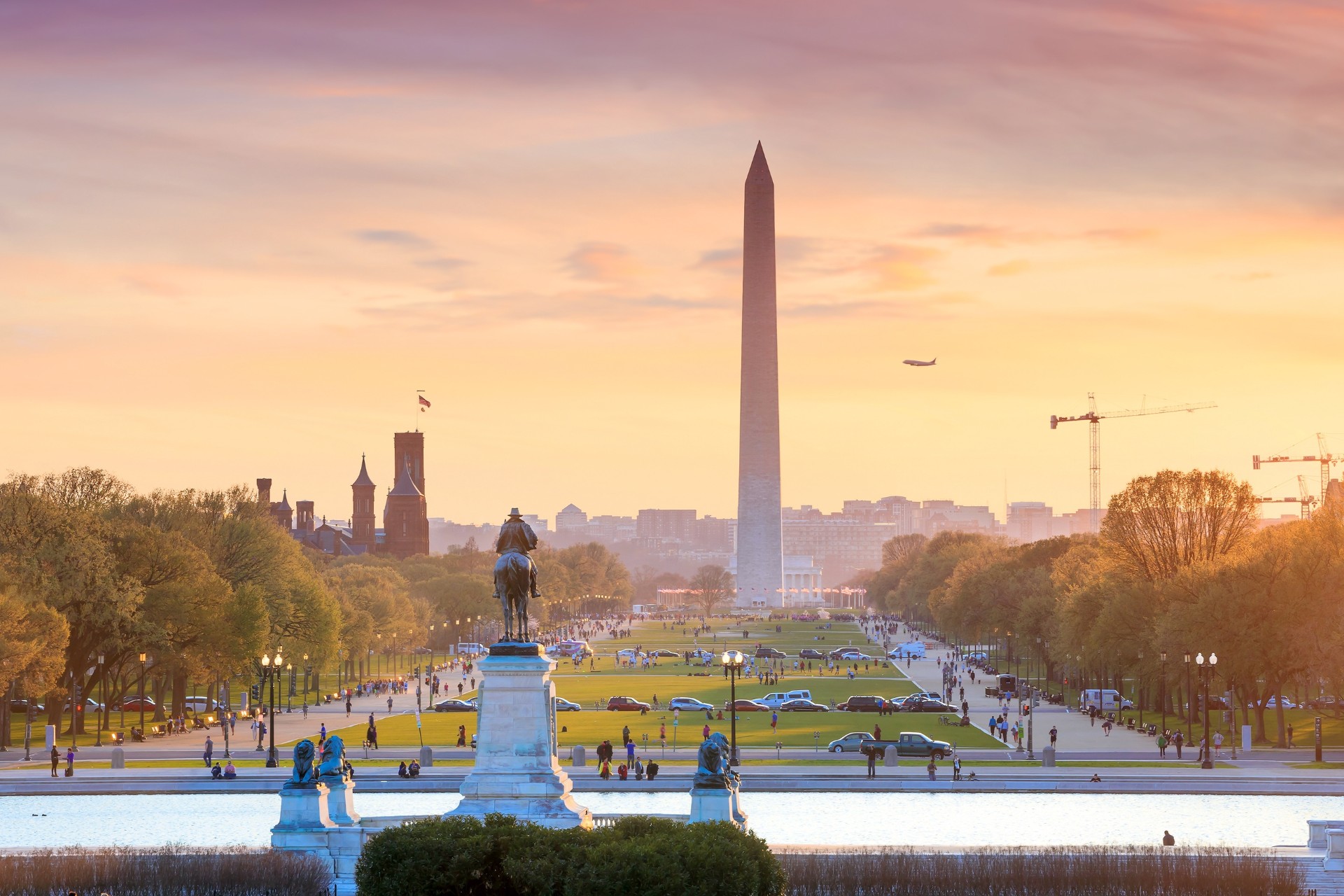 Washington, DC's claim to fame is being the nerve center of American politics. But the nation's capital offers more than just political spectacle; look a little closer and you'll discover a community that has a colorful cultural scene, too.
And the added perk? Many of them won't cost you anything to enjoy. If you're in the area, make sure to add these to your itinerary:
Culture House
700 Delaware Avenue, SW Washington, DC
DC has no shortage of Instagrammable spots, but one of the most unique is Culture House in the Southwest Waterfront neighborhood. Originally built in 1886 as a Baptist church, it was given a colorful makeover and transformed into one of the area's leading culture hotspots. On any given visit, you'll discover visual art shows, musical performances, food tastings, and more.
Drum Circle at Meridian Hill Park
16th and W Streets, NW Washington, DC
Let the rhythm flow through you at Meridian Hill Park, the venue for the much-beloved Drum Circle gathering. Every Sunday at 3 p.m., depending on advisories, drummers and dancers converge at the park in a celebration of music and movement. Originally started by a small group of African-American performers, it has now become a multicultural event that attracts yogis, hula-hoopers, and even ropewalkers. It's often said that people who join the event feel uplifted by the experience.
National Portrait Gallery
8th and F Streets, NW Washington, DC
The National Portrait Gallery is the kind of place where politics, pop culture, and everything in between intersects. Its highlight, however, are the presidential portraits that immortalize the country's leaders through paint and canvas. The collection includes the famed "Lansdowne" portrait of George Washington, as well as the eye-catching modernistic painting of Barack Obama. Check the website for advisories before heading out.
Shakespeare Theater Company's Free for All
610 F Street NW, Washington, DC
Fans of theater are sure to love the Shakespeare Theater Company's free productions of "Much Ado About Nothing" and "Hamlet," among others. The company often commissions productions that frame these classics in a contemporary lens, making them more relevant and enjoyable for today's audiences. Director Alan Paul's 2018 production of "The Comedy of Errors" has been rescheduled for spring 2021. Keep checking the website for information on tickets.
Georgetown Sunset Cinema
Georgetown Waterfront Park (K and Potomac Streets NW), Washington, DC
DC has a long tradition of outdoor film showings, but Sunset Cinema is perhaps the most scenic one. Located at Georgetown Waterfront Park, the outdoor cinema has a stunning view of the Key Bridge, which is made even more awe-inspiring as the sky turns pink-blue during twilight. There's often a theme that ties together the film selection; in past years, "Out of Office" was one of them, and the movies shown include "Eat, Pray, Love" and "Little Miss Sunshine." The cinema is due to reopen next summer.
Sculpture Garden at the National Gallery of Art
National Mall at 7th Street and Constitution Ave NW, Washington, DC
Now reopened to the public, the Sculpture Garden at the National Gallery of Art features massive sculptural pieces by the icons of modern art. Roy Lichtenstein, a stalwart of 1960s Pop Art best known for his comic strip-inspired paintings, also did large-scale sculpture such as the comic-y "House" found in the Garden. Also represented are Marc Chagall, Joan Miró, Claes Oldenburg, and many more. The garden itself was designed by landscape architect Laurie Olin and features a fountain and reflecting pool at the center of the garden.
With plenty of enjoyable activities in the DC area, free or otherwise, it's no wonder that so many people wish to call it home.
If you're interested in Washington, DC homes, let Jamie Coley help you find the perfect property. With deep knowledge of the local real estate market, he can help you pinpoint the ideal neighborhood for you and your family.
To get started, call 240.800.5155 or send an email to hellercoleyreed(at)gmail(dotted)com.