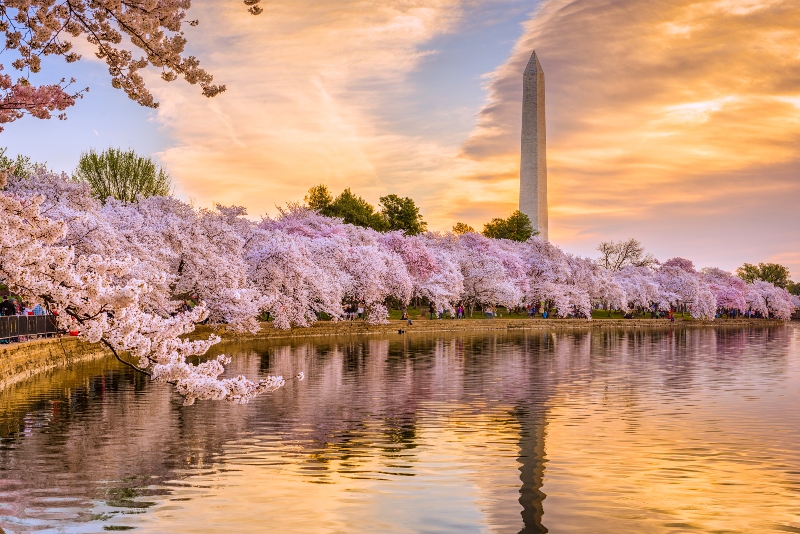 Nature centers are not only fun for their visitors, they are also full of enrichment and provide a number of opportunities to nurture a natural curiosity about our environment. Fortunately for us, the Washington DC area has a number of parks that offer nature programs, perfect for giving visitors a close-up view of nature and wildlife with interpretive programs, hands-on exhibits, and special events. Many of these facilities are located in the suburbs of Virginia and Maryland, but you can even find nature in the middle of the city.
The parks around our area offer visitors a wide range of recreational facilities, each with its own unique features. Here are some of our favorites, each offering a different experience that is not to be missed.
Rock Creek Park Nature Center and Planetarium
This nature center offers a number of different exhibits, as well as guided walks, live animal demonstrations, and lectures. Don't miss the Discovery Room, which is a hands-on exhibit for young children ages 2 through 5. The Planetarium at Rock Creek offers short programs lasting 45 to 60 minutes, designed to explore the planets and stars.
Black Hill Visitor Center
Overlooking beautiful Little Seneca Lake, Black Hill offers nature programs, a children's corner, an auditorium, exhibits and more. Guided tours take small groups out on boat tours to get a closer look at the lake's aquatic life and get better views of the sunset. Search for beaver and birds along the lake shores, or take one of the workshops and learn how to canoe, fish, or kayak.
Brookside Nature Center
The building that houses the Brookside Nature Center was first a private residence, then was later converted to the current Nature Center in 1960. The nature center serves as a complement to Brookside Gardens, with a hands-on discovery area that is perfect for children. The exhibits in the nature center include mammals, reptiles, amphibians, fish, insects, and more. Be sure to check out the observation beehive, a personal favorite. When you're finished, take a stroll through the self-guided nature trails and enjoy the boardwalks, wildlife viewing, and native gardens.
Locust Grove Nature Center
This nature center located in Bethesda was originally a warming hut that was used for a commercial toboggan organization. Today, it is the perfect spot to observe birds and other small creatures. Don't miss the "Life of an Oak Tree" exhibit, perfect for children, and be sure to visit the animals and see the other exhibits.
Explore the fields and wetlands that are located close to the center. If you need a break, there are also a number of other activities nearby, including playgrounds, a miniature train, snack bar, picnic areas, tennis courts, and an indoor ice skating rink.
Meadowside Nature Center
This nature center, located in Rockville, is home to the Curiosity Corner, a discovery room that features a variety of activities to enjoy, as well as reptiles, amphibians, and fish. Kids especially enjoy hiking through the area, so be sure to pick up a trail guide and take your time exploring the easy trails that feature wildlife and plants.
The nature center also offers five theme gardens: Butterfly Garden, Heritage Herb Garden, Heritage Vegetable Garden, Bat Garden, and Hummingbird Garden.
If you're looking for a Bethesda condo for sale, you're in luck. We specialize in luxury condos and would love to help you find your next home. Contact us when you're ready to get started. We would love to hear from you.