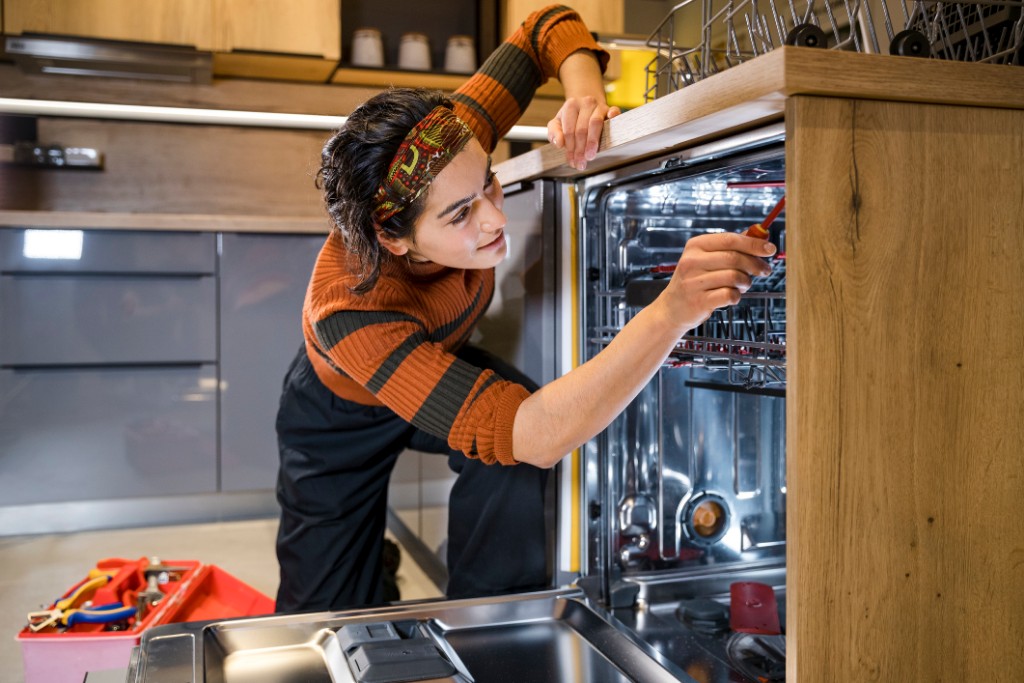 Homeowners can save themselves on the costs of calling out workmen if they can confidently address home improvement projects, emergencies, and repairs. With a little practice, it's relatively easy to switch out cabinet doors, fix a leaky faucet, unclog a pipe, or patch drywall.
However, jumping into home improvement projects and repairs without the proper tools can be a recipe for disaster, especially since using the wrong tools for a project can increase your risk of injury, and also create extra problems for your home.
That said, here are some of the essential tools that homeowners need in order to properly – and safely – tackle projects around the house:
A Cordless Drill and Drill Bits
A multipurpose drill paired with a good selection of bits can be used for a large number of tasks, such as furniture assembly and repairs, making it an important addition to a homeowner's list of must-have products.
When choosing a drill for home use, try to get one that is cordless and brushless, as these models afford users more mobility and are more efficient. They are also lighter and more durable.
An Adjustable Crescent Wrench
Another tool that you should have as a homeowner is an adjustable wrench. Unlike standard wrenches, adjustable wrenches have jaws that may be adjusted to fit nuts and bolts of different sizes, making them extremely helpful to have in your toolkit. Some models are even self-adjusting and self-ratcheting, which means that you don't have to remove them from the bolt to tighten it.
A Claw Hammer
Homeowners are very likely to encounter projects that involve nails, which means that hammers are going to be an integral part of their toolkit.
When choosing hammers for your home's toolkit, try to get a standard smooth-faced 12- to 16-ounce claw hammer with a forged steel head. Hammers of this size are powerful enough for most applications, but delicate enough to not leave large, gaping holes in walls in case of an errant blow.
An All-Purpose Hacksaw
If you're thinking of taking on remodeling projects and DIY builds, you will have to get an all-purpose hacksaw.
Hacksaws are capable of cutting through a variety of materials, including plastic and metal pipes, tubing, and wood, making it an important addition to any homeowner's toolkit.
Other tools and equipment you should include in your home toolkit include the following:
Screwdriver Set
Adjustable Pliers
Stepladder
Heavy-Duty Extension Cord
Stud Finder
Tape Measure
Whether you're a novice at tackling home improvement projects, or a veteran at DIY home remodeling and repairs, a complete toolkit should be on your checklist of essential household items.
Want more information regarding home repairs and home improvement projects? Do yourself a favor and give Heller Coley Reed of Long & Foster a call.
Composed of some of the best Bethesda real estate agents, Heller Coley Reed of Long & Foster is dedicated not just to helping clients from the DC Metro Area achieve their real estate investment goals, but also to helping them seamlessly transition to living in Bethesda, MD.
Call the Heller Coley Reed team today at 240.800.5155, or leave us a message at hellercoleyreed(at)gmail(dotted)com to get started.