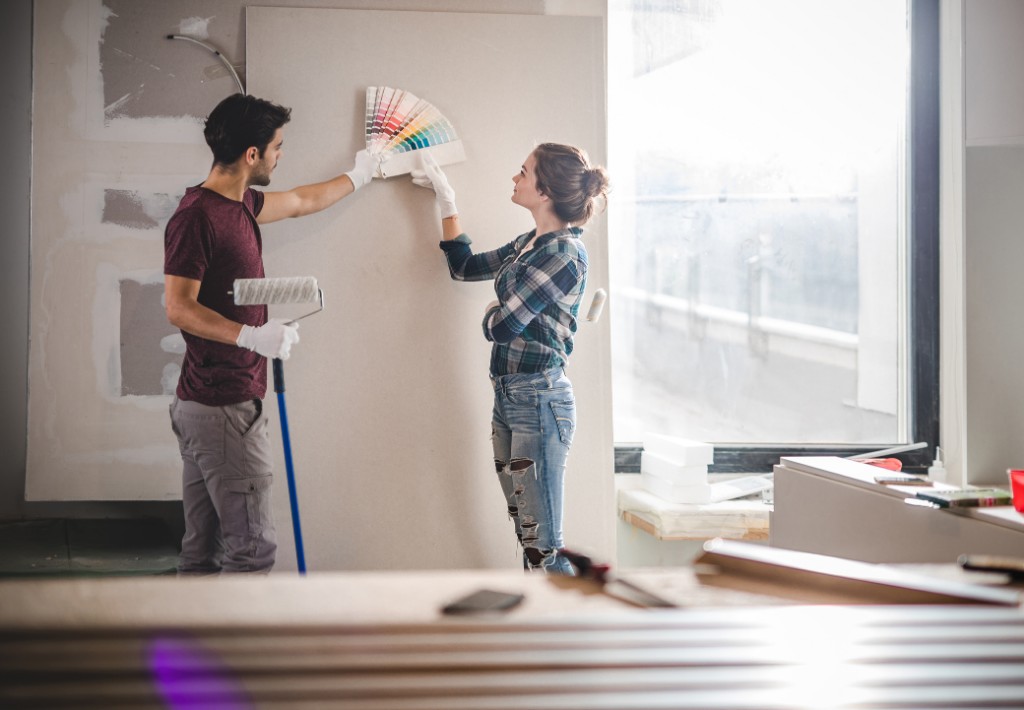 If you're starting to feel like your current space isn't working for you and you've noticed some dead spots in your home, it might be time to give your house some much-needed remodeling.
Aside from making your home more current and looking fresher, remodeling your space also has other benefits, such as making it more tailored to your needs, eliminating existing safety issues, and increasing its resale value.
Here, we lay out some of the biggest home remodeling trends and home improvement ideas that you can try on your home this year.
Build your very own home office and other dedicated workspaces
The last few years have highlighted the importance of having dedicated spaces for productivity in your home, with online searches for "home offices" skyrocketing by up to 108% according to the 2021 Houzz Emerging Home Design Trends Report.
It won't take too much work to get your own private workspace, separate from all the other activities that go on in a home. All you need is a spare bedroom or any unused space in your home that can be relatively closed off from other areas, even something like a space under the stairs will do if you really don't have the space. Then it's simply a case of fixing that workplace with essentials like an efficient built-in storage system, good lighting fixtures, smart technology, and of course your computer or laptop.
Treat your home to new, large windows
Another design trend that is also making waves among homeowners is the installation of oversized skylights and large, floor-to-ceiling windows.
More than just being decorative, these large windows come with an impressive set of benefits:
Large windows bring natural light into a space and make it feel more spacious.
Large windows help bring fresh air inside a home and help improve its ventilation.
If you are planning to have large windows installed in your home, make sure to get double-paned ones, as these are more energy-efficient and cost-effective compared to single-paned options on the market.
Spruce up your interiors by bringing the outdoors in
An easy way to liven up your home's interiors is to take elements from the outdoors and bring them inside your home.
This trend, which found popularity in late 2021, involves using indoor plants as decoration, using sustainable and environment-friendly materials, and using earthy colors such as blues, greens, and browns.
You can start by getting indoor planters filled with beginner-friendly plants like snake plants, golden pothos, and peace lilies. You can also use natural-stained wood, bamboo, rattan, and natural stone for furniture, decor, or flooring.
If you're looking for ways to freshen up your home's aesthetics, consult with real estate professionals from Heller Coley Reed of Long & Foster.
A nationally recognized award-winning team, Heller Coley Reed of Long & Foster is composed of some of the best Bethesda real estate agents, all of whom are happy to give you tips and advice on how to improve your home, as well as how to make the most of your investment in Maryland real estate.
Contact us today at 240.800.5155, or leave us a message at hellercoleyreed(at)gmail(dotted)com to get started.