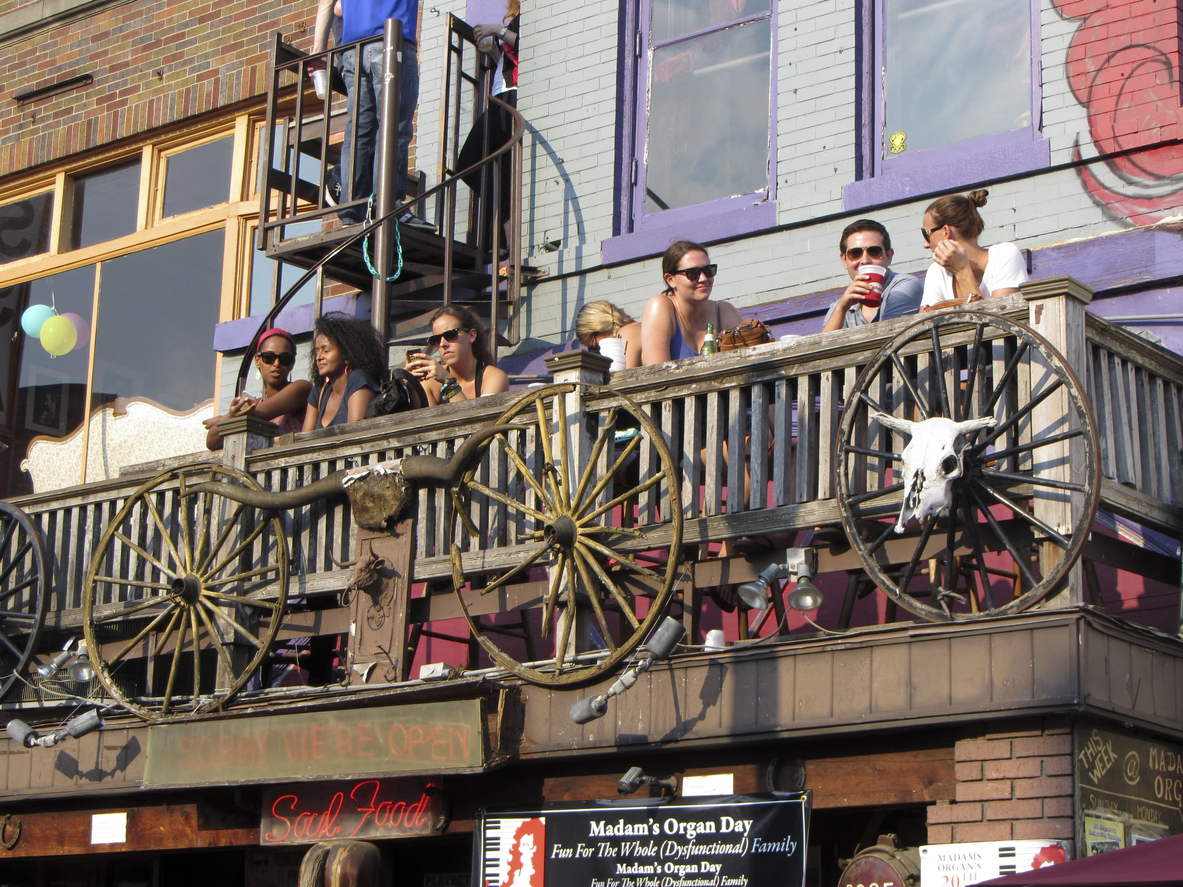 Whether you are looking for Washington D.C. homes or just visiting the nation's capital, it can be challenging to decide where to go for your next meal. Washington, DC, is enjoying its relatively new-found reputation as a foodie destination with plenty of tasty restaurants to choose from, and many more on the horizon. Next time you find yourself wondering where to dine, pull out this cheat sheet, and find everything from upscale to cheap, and all delicious. Whatever you choose, you're in for a treat.
Emilie's
1101 Pennsylvania Ave. SE, Washington, DC 20003 Phone: 202-544-4368
Acclaimed Chef Kevin Tien, formerly of Himitsu, has outdone himself with his third restaurant. Emilie's creates mouth-watering family-style dishes that are meant to be shared. Start with a bread course with various house dipping sauces and then move to the large-format main courses to enjoy dishes such as fried chicken with a side of Texas toast.
Observe Tien in his element thanks to the open exhibition-style kitchen, whipping up his signature crudos, handmade pasta, and his renowned whole roasted branzino. Emilie's offers New-American dishes in an incredible atmosphere.
Hatoba
300 Tingey St SE #170, Washington, DC 20003 Phone: 202-488-4800
Hatoba takes traditional Japanese ramen and elevates it to whole new levels of flavor. This Navy Yard "Sapporo-style ramen shop" is the fourth from the experts behind Daikaya, Bantam King, and Kaikan, with menu items from chef Katsuya Fukushima such as spicy red miso with pork and clams, and drinks pairings such as canned beer, sake, and signature cocktails.
The seafaring theme is fitting in its name (hatoba means "dock"), and in its setting in the Boilermaker Building, an old nautical warehouse. The proximity to National's Park lends itself well to the Japanese baseball theme and the sounds of sports announcers in the background as you eat. The atmosphere is almost as special as the ramen.
The Imperial
2001 18th St NW, Washington, DC 20009 Phone: 202-299-0334
This highly anticipated three-floor restaurant and whiskey bar features an impressive 5,500 sq ft dining room complete with a rooftop garden and upstairs bar. The kitchen, under the experienced hand of chef Russel Jones, formerly of Jack Rose Dining Saloon, offers Mid-Atlantic fare through the lens of southern France. The main floor also features the raw bar and drinking bar, with creative craft cocktails and extensive wine list.
The cellar cocktail den, Dram & Grain, is for real cocktail enthusiasts and should not be missed for its striking decor.
Maialino Mare
221 Tingey St SE, Washington, DC 20003 Phone: 202-508-5249
Acclaimed restaurateur Danny Meyer's new venture borrows a lot of the same style and menu items from its sister restaurant in New York. Situated in the fabulous Thompson Hotel, Maialino Mare is captained by USHG veteran chef Rose Noel.
This traditional trattoria focuses on Roman-style seafood, pasta, and the ever famous salt-baked sea bass and roasted suckling pig. Maialino features an impressive Italian wine list and excellent service. Mare is also a "revenue share" restaurant, so no tipping is required.
Anju
1805 18th St NW, Washington, DC 20009 Phone: 202-845-8935
No list would be complete without mentioning the Korean restaurant and pub that is taking DC by storm. Helmed by Danny Lee and Scott Drewno, Anju (안주 snack in Korean) takes from the street markets of Seoul and combines them with refined classics. Korean favorites featured include fried chicken, tornado potatoes, bibimbap, 100-day homemade kimchi, and spicy Jjamppong. Of course, no trip to the streets of Seoul is complete without Korean spirits such as makgeolli (rice wine) and soju. Geonbae!
The restaurants above are gems in the culinary crown of DC restaurants. Heller Coley Reed is considered the gem when it comes to real estate agents in the DC metro area, with the best understanding of the market. Contact an agent at 240.800.5155 or send an email to hellercoleyreed(at)gmail(dotted)com.