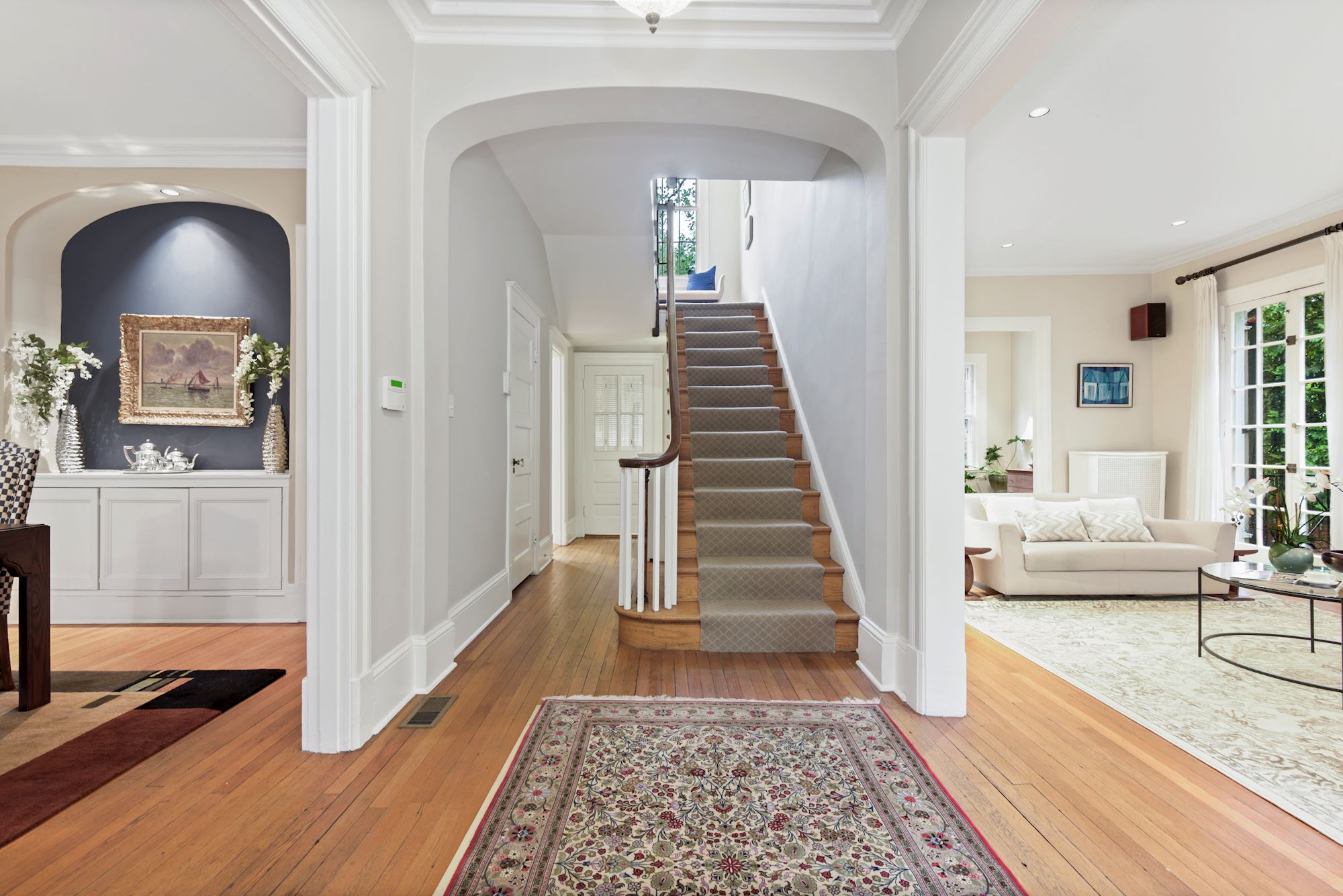 Real estate professionals and most clients know staging is important.  But staging changes as the market evolves. Of course, there are timeless aspects of staging.  Aspects like making repairs, depersonalizing the space, or giving the place a fresh coat of paint will never go out of style.  But there's more than one way to "go neutral" these days.  Some color palettes end up making a comeback.
So, let's take a look at some of the new staging trends that are emerging in 2021.
Warm Tones are Making a Comeback **
It's true—the stark, minimal whites and grays that took center stage (no pun intended) for over a decade are taking a backseat to warmer, more inviting palettes. And while it's important to choose a neutral that fits the home's location, lighting, and the room's existing color palette, Certified Canadian Staging Professional and Elite and Luxury Specialist Lori Pedersen told the Institute, "Grays have been in for ten or fifteen years it seems, and people are definitely now gravitating towards warmer tones. Really nice beiges are coming back—definitely not the caramels and the tans that were even before the grays—so no yellow-toned beiges, but nice soothing and warm beiges."
'Creature Comforts' Sell
Matt Ferrara, a real estate coach and speaker, recently said, "Real estate is about people standing at the corner of life and change."  And right now clients are seeking comfort, certainty, and security as the world deals with the pandemic.  Buyers aren't just buying homes; they're buying their own little sanctuary away from the chaos.
Staging is the opportunity to show the kind of comfortable oasis your property can offer. You can achieve this with more throw pillows, blankets, staged coffee and tea areas, and even outdoor dining areas.  When staging is done, a prospective buyer should be able to look at the space and think, "Yes, this feels like a space I'd like to spend a lot of time in, even if I can't travel, even if I can't dine out and even if the kids are home with me while I'm working."
Black Statement Pieces Are Back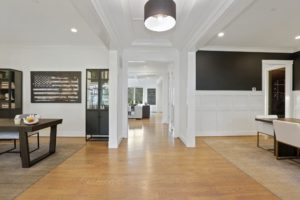 Another unexpected trend making a comeback? Black.  Black statement pieces can help draw the buyer's eye to the best features of the home. Expert stager Pedersen said, "Staging in the last few years has been very neutral—nothing very jarring or shocking—just very smooth. But we're seeing a resurgence back to black.  Black is showing a strong place in staging.  When everything is neutral and smooth, your eye has nowhere to rest."
"But if we ground things with black pieces, like art that has a black frame, or a beautiful black marble island in a kitchen, those are things that really draw your eye. So, if we can position some black elements in the space, we can literally draw the buyer's eye out to the selling feature."  On that note, Pedersen also mentions that in the luxury market, it's okay to take some risks.  Luxury buyers are typically looking for something a bit more notable and memorable, so staging has a bit more creative leeway here than in the traditional market.
**Heller Coley Reed has 4 neutral paint colors that are "go to's" when we are readying properties for the market. Find out what our favorites are by calling 240.800.5155 or 301.674.2829. Or send an email to HellerColeyReed(at)gmail(dotted)com.