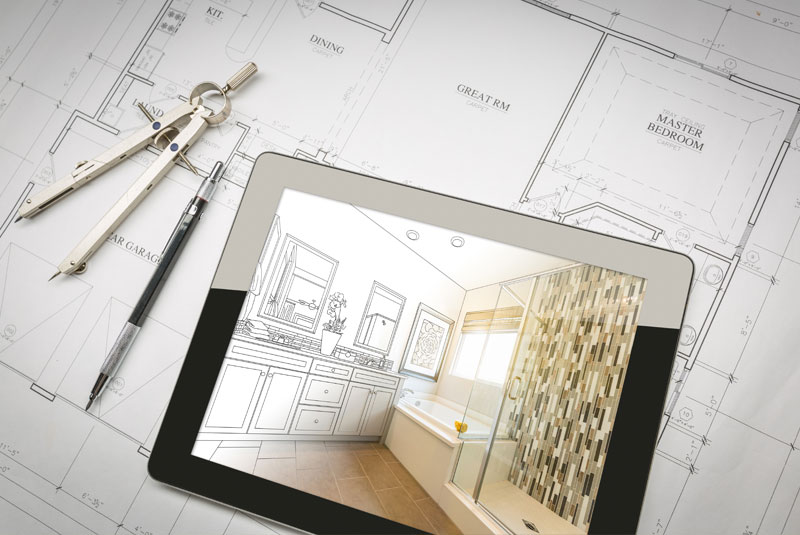 A new construction home comes with a plethora of benefits, from brand new fixtures and appliances to more modern floor plans and designs. This type of property has become even more popular in recent years because it makes customizing the home easier and more convenient. 
Buying a new construction home, however, isn't as easy as it may seem. For a successful property purchase, homebuyers need to be well-researched and organized.
Before you start the search for new construction homes in Bethesda, MD, take a look at these great tips from expert Bethesda real estate agents:
Research the builder
When buying a new construction home, always start with the builder. Go online and check out the builder's website to check their credentials and certifications. View public records as well to see if they've had any violations. Homebuyers need to make sure that the builder or company they hire is reputable and has all the relevant qualifications.
It's best to look at reviews from previous clients. Read their testimonials to have a better idea of the builder's or company's professionalism, work ethic, and the like. Having an in-person interview will also help buyers see if the builder is the right fit. Asking builders for references is also a good idea.
Know your customization options
Each builder will offer their own customization options depending on the budget and timeframe. Homebuyers who want a move-in-ready new construction home can choose a built-on-spec property – a home that's been completed and is ready for purchase as-is.
For those who are looking for something more customizable, they can choose between a semi-custom property or a full custom property. A semi-custom property is a home that has a partially built structure where buyers can customize some aspects such as the finishes, type of appliances, and other minor features.
A full custom home, meanwhile, is a property built based on the specs provided by the buyer. This kind of home is tailor-fit for their wants, needs, and lifestyle. Moreover, the buyer oversees end-to-end construction from laying out the floor plan to the selection of paint colors.
Don't skip the home inspection
For new construction properties, it's best to have two home inspections. The first is before the walls are closed in and the final home inspection should happen once construction is finished. 
The purpose of the first home inspection is for the buyer to know if there are structural, electrical, or plumbing issues. While the home is not yet completely done, fixing these issues right away will be easier and will cost less. The second home inspection entails a general overview of the property to ensure everything has been installed properly.
Understand the home warranty
Home warranties are commonplace with new construction homes. Homebuyers need to read their agreement carefully and understand the terms, so they know what's covered and for how long. 
Before signing on the dotted line, buyers should make sure they are happy with all the terms; if not, they can negotiate on those that they don't agree to. Once there is a mutual agreement on the nuances of the warranty, only then can this document be signed and take effect. 
Find the ideal home in Bethesda, MD and in surrounding areas with the help of Heller Coley Reed (Long & Foster). For over 30 years, this top-notch real estate team has been helping buyers in finding their dreamluxury home in the DC area. Give them a call today at 888.907.6643 or 301.674.2829. You can also send a message to HellerColeyReed(at)gmail(dotted)com.