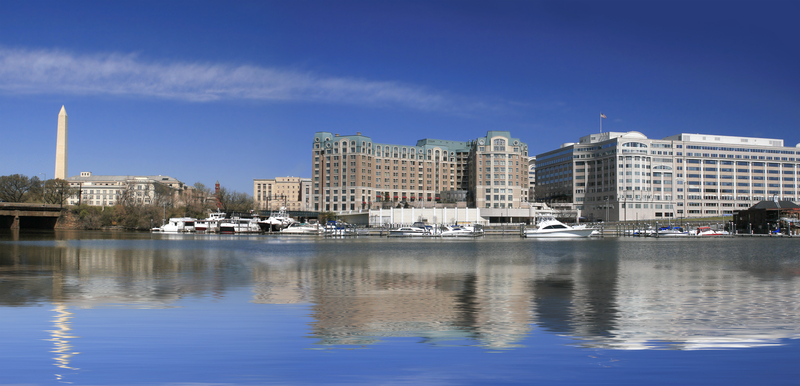 There may be no better place to find luxury homes than in Washington D.C. With the number of politicians, diplomats, media personalities and socialites, everyone wants to put their best foot forward. Georgetown, Bethesda, Chevy Chase all provide unique luxury experiences in and around D.C. as well and make it one of the signature destinations in the United States.
Too many times, individuals purchase their luxury home in Washington D.C. but don't take advantage of the culture and experience of living in such a fantastic place. People living in and around D.C. should take some time outside of their busy lives to enjoy the area, in style of course. A real staycation doesn't mean you have to stay in.
Whatever the destination, you could start by having your party picked up in an executive minibus or modified limousine. Many of the companies have tours that are pre-planned, or you can let them know what the route is for your outing.
While private guided tours can be booked for the National Archives, several Government buildings and houses, the luxury and experiences of Washington D.C. aren't limited to seeing and touring the White House, the Capital and the Supreme Court. Street fairs, bike tours and walking tours. D.C. by Night, Cherry Blossom tours and even cruises on the Potomac can be scheduled to make the most of your staycation.
The Smithsonian Institution alone offers enough variety to plan for each year. The Air and Space Museum, Natural History Museum, National Gallery of Art, and the National Zoo are just a few of the 20 plus venues that can provide private tours and hours of enjoyment.
Arlington National Cemetery isn't far where you can participate in private, guided or walking tours. You can even book a The DC & Arlington in a Day tour which lets you observe the changing of the guard and takes you in comfort to the different war memorials throughout the city.
D.C. boasts 18 Michelin starred restaurants, 44 Bib Gourmands, and over 120 restaurants with a "plate" symbol according to the DC Guide. 36 different cuisines are represented giving almost every possible option for upscale dining available.
You can take in concerts, opera, or the symphony at the Kennedy Art Center, outstanding musicals at the historic Ford Theater or a variety of other live shows at one of the 15 theaters and performance spaces. The diversity of entertainment in Washington D.C. gives you options that you might not get elsewhere.
The fact is that Washington D.C. offers modern luxuries as well as historical experience. Arts, culture and activities are boundless and well worth the time. So, from the luxury of your home, plan your staycation. You can depend on our team to find your perfect luxury property. Don't hesitate to contact us today.