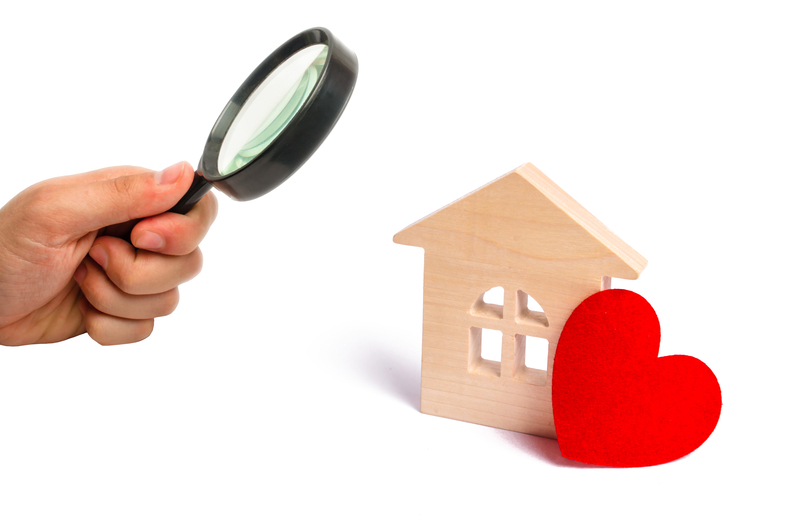 Psychologists say that we make up our minds about a person within the first fifteen seconds of meeting them. And the same is true when viewing a house. It's likely a prospective buyer will have made up their mind before they've even walked through the front door. Making sure that first impression is the right one is all important. It's your chance to present your space at its best so that potential buyers can picture themselves making it their own.
With just a few easy tips you'll be ready for a showing or open house in no time. The key is to think like a buyer to try to see your property through their eyes, starting with….
Curb appeal
The look of the home's exterior can draw potential homebuyers in OR put them off, literally making or breaking the sale. So go outside and approach your house as a buyer would. Focus on the walkway, the front door and landscaping. What do you see? A broken fence, cracked pavement, and faded paint on the front door speaks volumes and can give buyers the perception that the interior of the home is just as tired. House numbers should be clearly visible from the street, especially at night. Clear away overgrown or dead plants and kiss the garden gnomes good-bye. Put the outdoor garbage cans in a less visible place. Clear out your gutters. Buy a new door mat. And consider a fresh coat of paint on the front door or replacing it altogether.
Showcase the Selling Points
Ok, you've got a game plan for the exterior. Now it's time to walk the interior. Think about the most attractive features of your home, the features that attracted you to buy it, and showcase those as much as possible. With your "I'm a buyer" eyes look at furniture arrangements and the flow of movement through the home. Now might be the time to finally part with the beloved leather chair that's sooo comfortable but falling apart or has always been a tad too big for the space.
The Two D's
When you depersonalize and declutter you are giving buyers more space to picture themselves, their furniture, their art in the rooms. Remove photos and items displayed on tabletops and the fireplace mantel. And don't forget the detritus on the refrigerator! One of the most important features for potential homebuyers to see is the architecture of your home. While you may love some of your interior design choices, paring down any extraneous distractions, whether that's a mass of pillows, objets d'art, or your collection of porcelain teacups allows buyers' eyes to focus on the arches, high ceilings, crown moulding, large windows, hardwood floors, etc. in your home.
Clean, Clean and Squeaky Clean
Speaking of windows and hardwood floors, they should be shining and gleaming, respectively. It's vital for the rooms to be as clean as possible, and that doesn't mean just boxing up the toys and fluffing the pillows. Launder or dryclean the window treatments. Be sure to vacuum the floors and rugs. Wipe down all surfaces, especially the kitchen countertops. Hang fresh towels in the bathrooms, and put the toilet seats down. Empty all the trash cans the day of the showing.
Add Fresh Flowers
A vase or two of fresh flowers can go a long way to making your home feel warm and inviting. Arrange a simple vase of flowers on the dining room or kitchen table or wherever it feels natural and organic to display flowers in your home.
Make Sure Your Home Smells Lovely
Scent is a strong sense, and when people walk into your home, you want it to smell fresh and clean, but not overwhelming. Open the windows the day before the showing to air out any odors, and add subtle fragrance in key areas, but only if you need to. Don't spray any super strong scents. Keep things neutral and natural, fresh and clean.
Stow Your Valuables
Lock away any valuables, like jewelry, electronics, important paperwork, or prescription medications. Anything you wouldn't want a stranger to access should be hidden away—or powered off, in the case of desktop computers.
Showing your abode can be both stressful and exciting. There are memories in every room and emotions tied to those memories can trip you up. Following the tips above will help you begin to think of your home as a commodity and allow you to look forward to making new memories in your own new home.