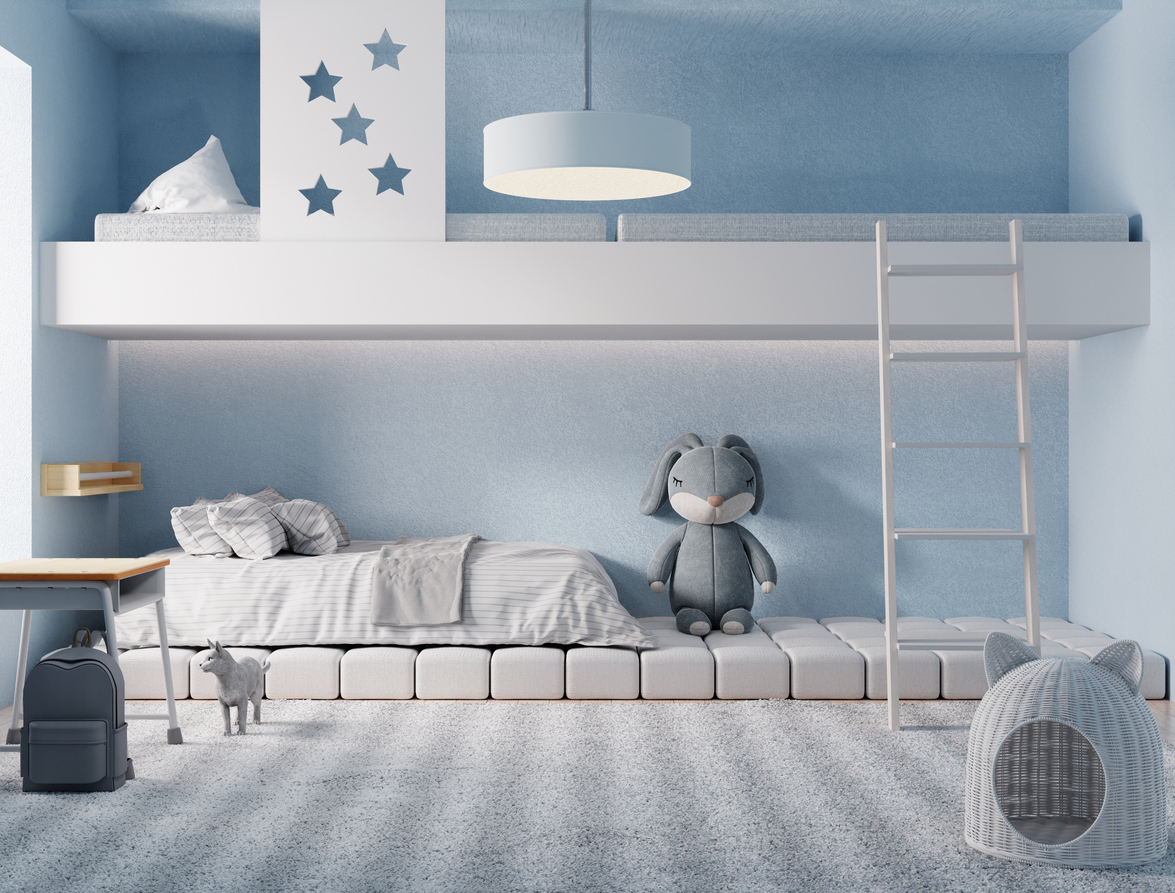 The bedroom is our ultimate personal space. Here, we feel safe, we can be ourselves, and we feel shielded from the daily stress of life. So it's important to paint our bedrooms in colors that make us feel good from when we wake up to when we call it a day.
Few other home improvement projects can boost your mood more immediately than a color palette update in the bedroom. Here are some of today's most popular bedroom colors:
White dove
Neutral creamy white blends with warm gray undertones for peaceful sleep and restful days. This warm color spells coziness while making small bedrooms look more spacious. Match this with dark or medium wooden floors and flat ceilings. 
Origami white
This warmer, off-white color evokes tranquility. Its tinge of gray is neutral enough to blend with bedroom furniture and other items. Origami white is not as pure, cold-looking, and sterile as alabaster. Unlike alabaster, which reflects light a lot, origami white reflects just the right amount. It is not too creamy nor too crisp.    
Light French gray
This versatile, neutral color exudes coolness, serenity, and calm, especially when matched with blues and browns. It makes a small room look spacious and gives just the right contrast against pure white trim and off-white bedroom ceilings.
Blue-gray or neutral light blue
This calming, clean, and tranquil color is light and fresh. A bedroom in this pale blue color, blended with hints of gray, feels so comforting. Be careful with using this color with gray or cooler-toned floors, however. The result could be a bedroom that feels too cold for comfort. Blue-gray or neutral light blue can work alone as a bedroom's primary color, or you can put in some accent pieces in black for dramatic contrast.
Linen white
Soft, creamy, and warm, with a bit of yellow, this paint color is reminiscent of fresh, clean sheets – an excellent choice for bedrooms. Homey and relaxing, this color can perk up a bedroom without being too overwhelming.
Minty blue-green with touches of gray
Calming, delicate, elegant, and timeless, the sea inspires this silvery green color. It is especially nice for small bedrooms or nurseries.
Warm gray
Homeowners and designers go for this serene, versatile color that wards off stress. You can even match this with an off-white shade, and a tinge of lilac and lavender-gray.
Olive 
This warm green color brings the tranquility of the outdoors into the bedroom. Its lush green shade, combined with soft rose, has the calming, soothing effect of Mother Nature. Olive also goes well with reddish cherry flooring and cool wooden floors.
A mixture of blue, green, and gray
This warm color mix is perfect for natural flooring. Gray-blue walls are great for contemporary designs and high-end bedroom décor. It stands out when combined with dark-stained wood headboards, bedroom dressers, and nightstands.
Beige
Beige connects warmly with cold colors. The color turns creamy and tan in a room with lots of sunshine. It shows tinges of gray when used in darker, smaller rooms.
For more paint color ideas to liven up your living spaces and insightful real estate recommendations in Bethesda, connect with the top agents at Heller Coley Reed. Call 240.800.5155 or send them an email today.