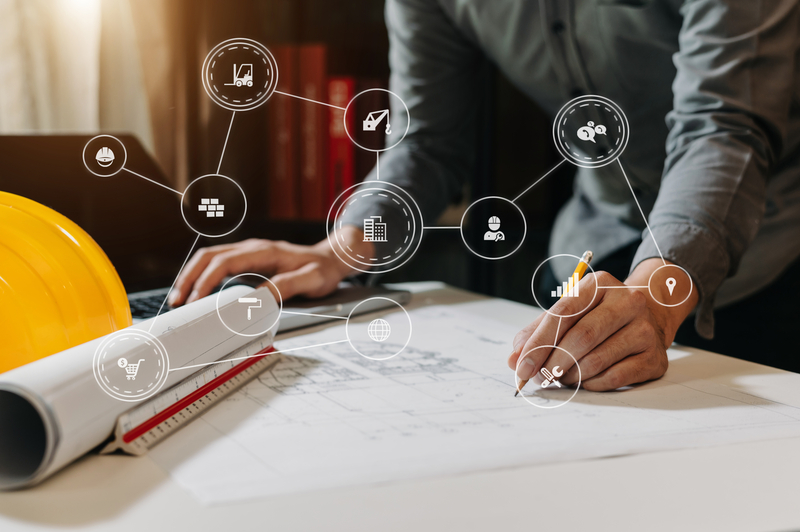 That home-remodeling project may give you all the extra space you need. But how will you pay for it?
A survey conducted in February by San Diego-based LightStream, a national online consumer lender, found that 73% of high-income homeowners, defined as those with household incomes of more than $100,000, plan to use savings to pay for home-improvement projects, while 32% will use credit cards. The balance will secure a home-improvement loan. Many people tap more than one method to pay. But the best way to pay?
"If you have the cash, you should consider paying cash," said Michael Silver, a certified financial planner in Boca Raton, Fla. "Although you can borrow money at very low interest rates, the amount you're paying to a bank to borrow money is still greater than the bank is crediting you interest on your cash."
Remember, however, that there is an opportunity cost to using savings to pay for home improvements. "If you can earn more than the interest you'd pay to borrow, then you should keep that money invested and finance the project," Mr. Silver said.
Finance professionals recommend that homeowners avoid charging project costs on credit cards unless they plan to pay the bill in full when it arrives. Using a card to get airline miles or other awards is great, but credit cards carry high interest rates, so avoid carrying a balance.
Another option is an unsecured home-improvement loan, which doesn't require using your home as collateral. LightStream offers loans from $5,000 to $100,000 at rates starting at 3.99%, with no fees. Similar personal loans are available from other companies, such as Marcus by Goldman Sachs.
"Unsecured lending is a really attractive option for consumers," said Todd Nelson, senior vice president of strategic partnerships at LightStream. But it may not be an option for everyone—Mr. Nelson said his typical customer has a FICO score in the 700s.
Many homeowners are opting to use their homes as collateral to finance renovation projects, and that is even more tempting because of the recent surge in tappable home equity, the amount available to homeowners with mortgages to borrow against while still maintaining at least 20% equity in their homes. Mortgage-technology and data firm Black Knight Inc. recently reported that through the end of the fourth quarter of 2020, home prices grew at a 10.8% annual rate, causing tappable equity to hit $7.3 trillion, the largest amount ever recorded. That makes cash-out refinances—when the existing mortgage is paid off and replaced with a larger one, allowing the borrower to take out the difference in cash—and home equity lines of credit, credit lines secured by a mortgage, attractive options.
"If you have a lot of equity, the cheapest way to borrow money for a renovation is to do a cash-out refinancing," said Melissa Cohn, executive mortgage banker at William Raveis Mortgage in New York City. Ms. Cohn said that banks will generally lend up to 75% of the value of a home. For homeowners with less than 25% equity, a Heloc may be the only option. Fees can range from $3,000 to $4,000, plus the cost of title, applicable taxes and recording fees, she said. She added that refinances can take more than two months to close, making them unsuitable for emergency repairs.
For homeowners who recently refinanced or who are happy with the current interest rate on their mortgage, a Heloc is a good solution. Ms. Cohn said they tend to have higher rates than refinances, based on a percentage above the prime rate, and that they can be obtained with no or very low fees. Like a refinance, Helocs require an appraisal. Rates vary and they fluctuate. Bank of America, for example, is currently offering an introductory rate of 2.49% for the first six months of the loan term, after which it reverts to the contracted rate pegged to a prime rate. The introductory offer is for new applications through July 31. It takes about 30 days from application to closing, according to a bank spokeswoman.
Here are a few things to consider if you're planning a home-improvement project:
Determine time horizon: When deciding on the types of loans available for a home-improvement project, take into account how long you plan to remain in the home. If you're looking for a short-term solution—the replacement of a roof before you list a home for sale, for example—and plan to pay the loan back quickly, a Heloc is a good option because of its flexibility. But interest rates fluctuate, so if you are looking for financing for a longer term, go for the refinance. "It's more prudent to borrow at 3% and not have to worry about the rate adjusting," Ms. Cohn said.
Hunt around: While Helocs offer advantages, the main one being no upfront fees, the number of lenders offering these loans has declined. Wells Fargo, for example, suspended the origination of new Helocs at the end of April 2020 and doesn't currently offer this product. So refinancing may be your only option.
Consider alternatives: Ms. Cohn said that for major renovations, a construction loan might be a good solution. With this type of loan, a bank will lend up to 80% of the future value of your home, in other words, the value once work is completed, she said. Mr. Silver, the financial planner, said that many of his clients opt for investment credit lines, where they use their investments as collateral. "It's very easy, very flexible, and the rates are based on the size of the account," he said. "Almost every custodian holding your securities has some sort of option." Current rates range from 1.36% to 3.75%, he said.