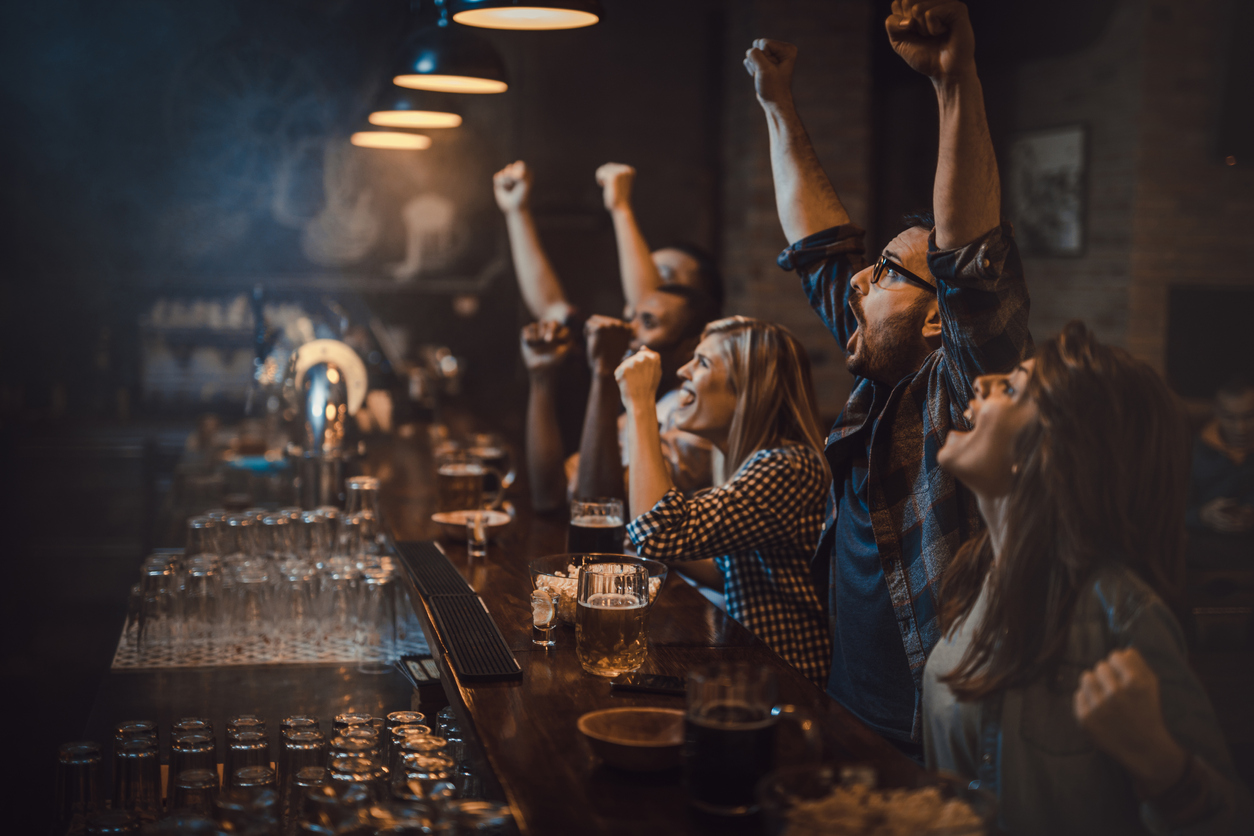 What better way to cap a fruitful day than by unwinding in a pleasant, relaxing nightspot? It's your well-deserved reward for working so hard, your just desserts for conquering the stress of daily life.
This is just what the nightspots of bustling Bethesda, MD offer – a burst of lively acts, talented artists, memorable performances, serious bar eats and drinks, and a vibe that takes you out of the daily grind.
Here, then, are Bethesda, MD's the more popular nightspots.
Caddies on Cordell
• 4922 Cordell Avenue, Bethesda, MD
This well-known sports bar and live music party site is known for superb food, drinks, and its friendly staff. The outer eating area is open from spring to fall. Specialties include Famous Wings, Detroit Style Pizza, Designer Grilled Cheeses and Burgers. You may hold a private party or book the room on the upper level room; it has an open-air terrace with a commanding view of Cordell Avenue.
Flanagan's Harp & Fiddle
• 4844 Cordell Avenue, Bethesda, MD
It's easy to see why this oldest music venue in Bethesda, MD is the community's go-to place. It's unique. It's relaxing. It has an invigorating, carefree Irish vibe. Enjoy the live music. Rock, blues, pop, funk, country – name it, they play it. Catch the sports action on flat screens. Load up on bar eats. Plan a karaoke night with friends.
The Barking Dog
• 4723 Elm Street, Bethesda, MD
It's been around for over 17 years so the place must be good. The Barking Dog offers a wide range of traditional and craft beers, cocktails, and appetizing bar food. The owners want you to have a good time – dance if you feel like it or sing your lungs out. Root for your favorite team as you watch them on mounted screens. Guests also do others a good turn because The Barking Dog helps The American Heart Association, the Leukemia-Lymphoma Society, and other organizations.
Sapphire Café
• 7940 Wisconsin Avenue, Bethesda, MD
This restaurant has the feel of a cozy tavern with a selection of comfort food like Chicken Satay, quesadillas, burgers, wings, and others. It also offers cocktails and live music nights. Guests can watch their favorite sports team on multiple screens and have the option to dine al fresco.
Bethesda Blues & Jazz Supper Club
• 7719 Wisconsin Avenue, Bethesda, MD
This well-known nightspot, part of the iconic 500-seat Bethesda Theater, is actually a mini concert venue with superb food and drinks. Watch your favorite music artists perform in a more intimate setting. The sound system is excellent; the ambiance, elegant. Special shows pay tribute to pop greats like Earth, Wind & Fire.
Brickside Food & Drinks
• 4866 Cordell Avenue, Bethesda, MD
This restaurant-bar offers steak, seafood, burgers, wings, flatbreads, and a host of appetizers. The open, spacious bar and dining places have eight 50" LED TVs and a full HD projector where guests can watch games or events. The terrace is climate controlled, so guests can dine, drink, and watch the world go by in utmost comfort, no matter the season.
When it comes to DC restaurants, Bethesda's nightspots are just some of the attractions that make this community a great place to live. We at Heller Coley Reed can show you an array of Bethesda, MD real estate options. Our premier luxury brokerage team is affiliated with the prestigious Christie's International/Long and Foster Real Estate, so our reach is global. Choose the best property to move into today.
Give us a call at 240.800.5155 or drop us a line at hellercoleyreed(at)gmail(dotted)com. You can also contact us here.