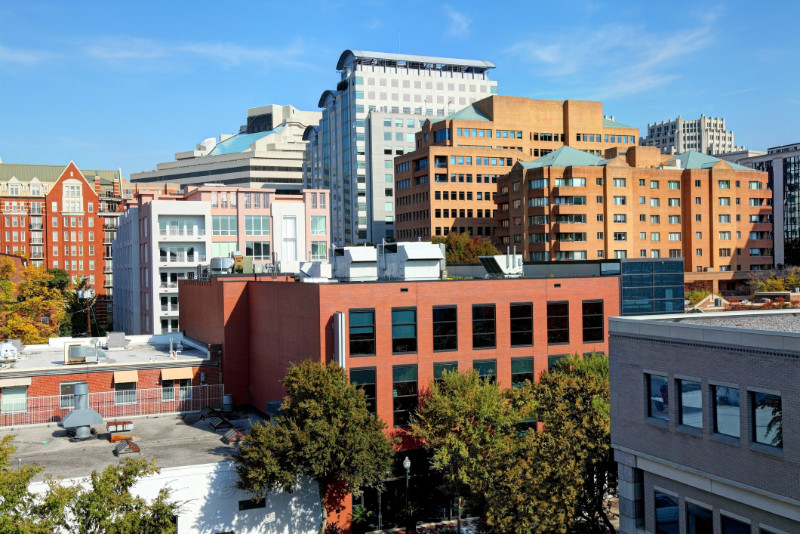 Relocating can often be a daunting task, especially for first-timers. It's easy to find yourself caught in a whirlwind of activity, as there are so many factors to think about, potential problems to deal with, people to coordinate with, and so on.
If you're relocating to Bethesda, MD, planning ahead and creating an organized strategy and timetable for your move will help you avoid most of the common problems that could eventually turn out to be major headaches.
Here are a few helpful tips along with some info on Bethesda for you to keep in mind:
Bethesda, MD at a glance
Many people only know of Bethesda as one of the many suburbs in Washington, DC, but the truth is, it's a historical, well-established city in its own right.
The city offers a seamless blend between small-town charm and the excitement of a big city, with its vibrant downtown area, fascinating cultural destinations, exciting nightlife venues, and terrific local shops and restaurants. One of the best things about living in Bethesda is the convenient lifestyle it offers – almost everything's minutes away from the city's great selection of quiet, family-friendly neighborhoods.
The climate
Bethesda gets about 197 days of sunshine annually, which is slightly below the national average. The city gets an average of 43 inches of rain each year, so make sure you have a quality umbrella and raincoat.
Bethesda does not get too much snow in general, and the weather during the summer is usually pleasant, with average temperatures in the high 80s.
Getting Around Bethesda
Bethesda is a very walkable, pedestrian-friendly city, so it's easy to get around even without a vehicle. Downtown DC is also a quick 20-minute subway ride away.
Bethesda has access to the two major interstates of I-270 and I-495. However, keep in mind that the DC area usually has heavy traffic congestion, which makes the city's excellent walkability and Metro station access even more convenient.
Quick Tips for Relocating to Bethesda, MD
Stay on top of your budget – You need to know how much your relocation will cost you, so make sure to prepare by creating a list of potential expenses including installation and cancellation fees of utilities, lease termination costs, and possible costs to repair/upgrade your new home.
Create a moving day strategy – Be sure to assign someone who can coordinate with the movers on the day of the relocation. This person will be in charge of determining which items and boxes need to be moved first. Having someone who can take the lead and give the movers a general direction will help you save time on moving day.
Make a moving checklist – Labels will come in handy during your relocation. Make sure to label your boxes to make items easy to unpack and help you avoid misplacing essential items as well. Keep personal items and important documents readily available and plan your eating and sleeping arrangements ahead of time.
Unpacking and organizing – Once your belongings have been delivered, double-check all of them to make sure nothing's missing. Unpack all essential items such as toiletries and bedding before anything else, so you can at least have a nice shower and get some sleep after a long, tiring day of moving.
Planning to relocate to Bethesda, MD? Get in touch with Heller Coley Reed of Long & Foster Real Estate today! You can reach her by calling 240.800.5155, or send her an email at hellercoleyreed(at)gmail(dotted)com.