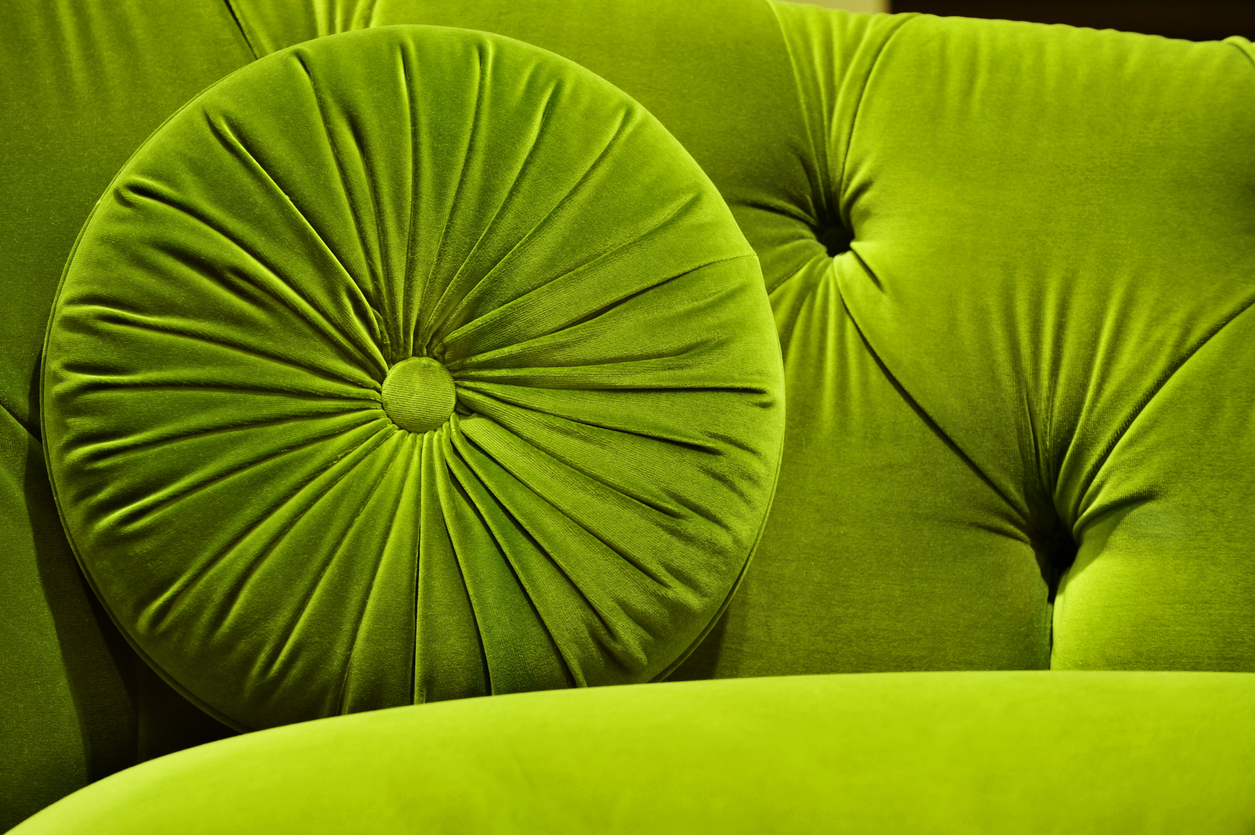 Minimalism is out. Maximalism is in. This means bigger, bolder, busier walls, furniture, rugs, carpets, and other furnishings. White, barely decorated, subtle walls that are the marks of minimalism, are passé.
Today, people long to express themselves more – the more frequent, and more attention-getting – the better. They want a break from the humdrum of work-at-home set-ups. Think cherished collections out in the open, one-of-a-kind furniture, splashes of colors on walls and floors. Think statement pieces. There is no right or wrong way of doing things, just a feeling of harmony amidst the randomness.
Here's how you can achieve a maximalist look.
Load up on color

Don't be shy – be bold in your color choices. Start with a basic color; for example, navy blue for walls. Let the brighter hues spring out from the darker background. Go for colorful furniture, pillows, curtains, and rugs. Look for accessories with bright green or fuchsia accents. Stuff vases with a riot of showy blooms like brightly hued hydrangeas, zinnias, and peonies. Group tabletop accessories with complementary colors and position them on open shelves or glass cabinets.

Come up with an art wall

Dress up your walls with framed photos, artwork, wall hangings, and whatever seizes your imagination. Don't worry if they don't match. Sizes, shapes, and colors may vary. Just fill the wall with your favorite ornaments. Your judgment will dictate how the objects are positioned. Measure the space between each frame and make sure the distance between objects is the same.

Show off the things you love

Like your art wall, feel free to display your favorite hues, fabrics, and accents. But remember to bring a sense of order to the whole effort by repeating colors or patterns. Remember, there's a fine line between well-thought-out maximalism and outright chaos.

Think books, books, books

Don't hide your reads. Maximalism is a paradise for book lovers. It welcomes tall bookshelves. It embraces books peeping out of side tables, stacked on chairs, and displayed on open shelves. It's about unleashing your inner bookworm.

Ramp up the cheer level

Choose happy colors: warm yellows, mint, pastels like lilac, peach, and mauve. If flowers and other objects of nature cheer you up, choose wallpapers and accents with floral, leaf, and bamboo patterns. If the outdoors is your cup of tea, decorate with nautical colors and found objects like sea glass shells, and starfish.

Go boho

Think eclectic, global, laidback, OTT. Go eclectic by layering a printed rug over an existing one. Go global by draping a Moroccan throw over a rattan armchair. Enhance the laidback vibe by scattering small pots of greenery throughout. And go OTT by mixing and matching elements that up the cozy, messy chic mood of the room.

Max out space

Use every available space. Have a wide range of plants – on the table, the breakfast corner, by the night table. Think oversized ottomans, floor pillows, vertical sculpture, side tables, footstools, and sectional sofas. Think maximum impact.

Make it Victorian

The Victorian style, with its ornate mirrors, intricate ironwork, layered rugs and detailed décor, shares the maximalist aesthetic. So, too, is Art Deco style, with its rich colors, wild prints, ornate vases and sculpture, and geometric shapes. Let your maximalist space come to life with these elements.
Whether you're a first-time homebuyer or not, you can find properties with the square footage you need to bring your interior decorating dreams to life. Contact Heller Coley Reed if you need a Bethesda real estate agent. They're well known for their unparalleled expertise, dedication to customer service, and sheer professionalism when it comes to real estate transactions in the Washington Metro Area.
Our premier luxury brokerage team is affiliated with the prestigious Christie's International/Long and Foster Real Estate, so our reach and perspectives are global.
Give us a call at 240.800.5155 or drop us a line at hellercoleyreed(at)gmail(dotted)com. can also contact us here.