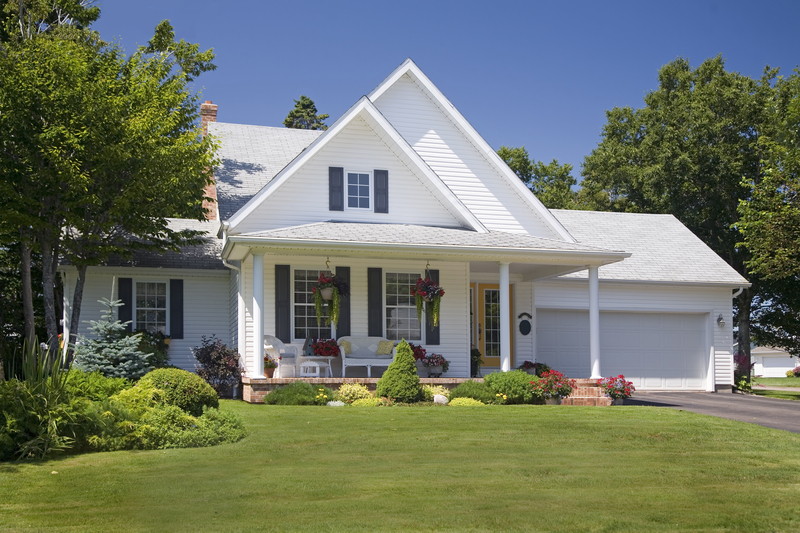 Deciding if a renovation will be worth the investment come resale time can boil down to how long you plan to hold the property before selling, how long you'll benefit from the use of your brand-new kitchen, or how many hours of enjoyment that screened-in porch will bring before it's time to put it on the market. To help decipher which renovations aren't worth your while if you're planning on listing in the short term (up to seven years), we tapped Scott Beaudry, broker and owner of Better Homes and Gardens Real Estate Universal in Las Vegas, Nevada.
Consider Homeowner Tenure in Renovation Decisions
Homeowner tenure is the length of homeownership or the amount of time that homeowners spend in their dwellings before reselling. "Over the past decade, homeowner tenure rates throughout the nation have generally been growing year-over-year on average, up until 2020. In 2021, according to the National Association of Realtors (NAR), that tenure declined from 10 years in 2020, to 8 years in 2021," says Beaudry. He believes the reason for the decline comes from the onslaught of investors who were looking to purchase properties at the start of the COVID-19 pandemic. "Many in major metropolitan areas took advantage of the higher values and low inventory to sell in 2021. This caused the unexpected dip in homeowner tenure in 2021."
When thinking about your renovation project, it's important to factor in how long you plan to spend in your home, or your tenure. But, as Beaudry points out, it shouldn't be your end all.
Consider Your Needs and Overall Well-Being in the Short Term
It all boils down to what is going to make your time in your home more enjoyable, says Beaudry. "With many homeowners working from home over the last few years, not to mention distance learning for their children, making your home work for you is key. Design your renovation around your needs and those of your family," he says.
However, Beaudry says not to get too carried away if you're planning on reselling anytime soon. "Just like a used car being driven off the lot, the costs of home renovation will devaluate over time. So, plan your renovations around your current and short-term needs, while keeping in mind how long you intend in staying in your home before making your next move."
Renovation Projects That Aren't Worth the Investment
If the word "major" is used in the same breath as your reno project and you're not in a forever-home situation, you might want to give it some additional thought or find ways to update your space without the complete overhaul you were once envisioning. "Calculating your costs and comparing them to your future gain in a home sale, while keeping in mind your renovation losses during the remainder of your tenure is key in deciding on the extent of the renovation you take on," says Beaudry.
If you're well versed in housing market trends, consider both the current cost of the renovation and the future value of your home at the time that you plan to sell. Or you can chat with a local real estate professional to help assuage your renovation concerns—or inspire you to go in a different direction entirely. To keep it simple, Beaudry provides one rule of thumb: "Don't renovate so much to break the bank. Limit your budget keeping in mind that it will not be your forever home. That will absolutely come later when you do purchase yours forever home."
Buyer's vs. Seller's Market and How It Affects Renovation Decisions
It's hard to know exactly what kind of market you'll be in when the time to sell arises, but renovation decisions can affect your property's appeal differently depending on whether you're playing more to the buyer or your own rate of return.
"Traditionally, in a buyer's market, it's important to market your home as appealing as possible, especially when it comes to possible renovations that the buyer would possibly need to take on when purchasing a home," says Beaudry. "It's all about that first impression. If the buyer feels that it's too much work to take on as it relates to the asking price, they may just turn around and walk away."
On the other hand, if you find yourself in the lofty space of listing during a seller's market, Beaudry says the property alone might be all the appeal needed to create a bidding war as buyers are more inclined to take on renovation projects in this type of market climate.
"Safe Bet" Renovations Ideas—Even If It's Not Your Forever Home
"A safe bet is always making your home comfortable for your current, short-term, or long-term needs, depending on your decided tenure," says Beaudry. Must-do renovations should be dealt with on a more immediate basis to ensure you don't hurt the home's future value. Bringing your home up to speed when it comes to modernization, including smart-home upgrades and technologies (like smart locks, thermostats, smoke detectors, etc.) are usually appealing to home buyers, in turn adding market value to the home.
Most importantly, though, Beaudry suggests choosing renovation projects that bring you joy. "Your home is your refuge and space you should look forward to returning to after a long day at work. It's your happy place and a place where memories are made, and families grow. Design your space in a way that makes you feel great and proud to call home."
Patricia Shannon, Better Homes & Gardens