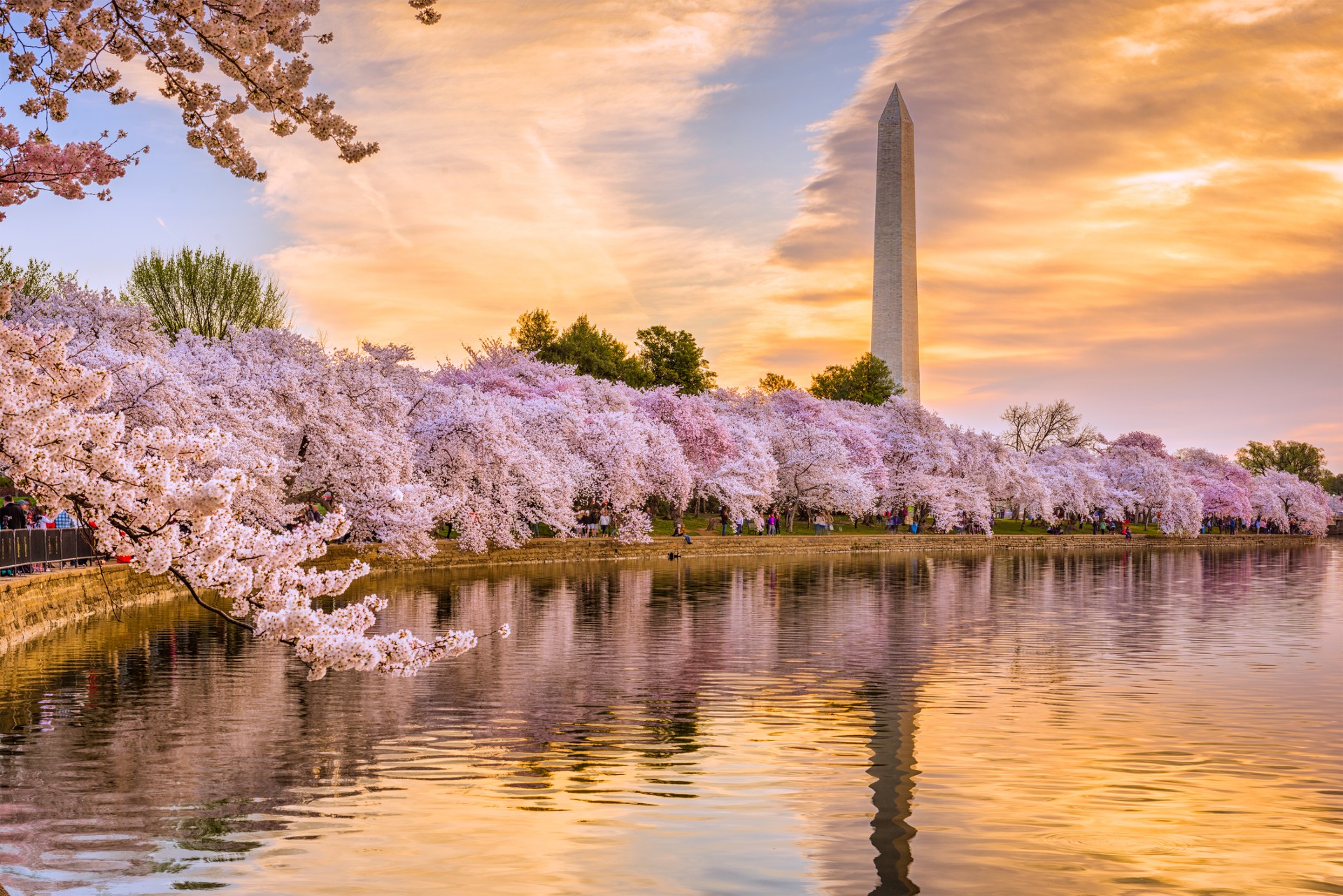 Great Falls Park
9200 Old Dominion Dr
McLean, VA 22102
+1 703-757-3101
Located just 15 miles from Washington D.C., this 800-acre park provides access to the glistening waters of the Potomac River, which flow and crash into steep and jagged rocks in Mather Gorge.
Nature and history collide in this national park, which offers a rare glimpse into early United States history as evidenced through the Patowmack Canal.
Great Falls Park welcomed over 645,000 visitors in 2002 alone and continues to attract hikers and campers from all over the US.
The park is also home to wildlife including foxes, coyotes, whitetail deer, squirrels, chipmunks, and box turtles as well as native plants and trees like beeches, lotus poplars, sugar maples, and chestnut oaks.
Fort Dupont Park
Minnesota Ave SE
Washington, DC 20019
+1 202-426-7723
At 376 acres, this national park is one of the largest within proximity of Washington D.C. Its three picnic areas are popular with visitors:
Area A at Randle Circle
Area B at Randle Circle
Historic Earthwork at Alabama Avenue
The park's open spaces and forested areas lend themselves well to recreational activities like hiking, jogging, bird watching, and nature photography. Here you'll find maples, poplars, persimmon, and Virginia pines that create a canopy of trees that provide shade from the sweltering sun while the ground is overrun with colorful azaleas, huckleberries, spicebush, and mountain laurels, depending on the season.
If you're hitting the trails at dawn or dusk, keep an eye out for whitetail deer, wild turkeys, possums, and grey and red foxes. Birding is also a pleasure with pileated woodpeckers and red-shouldered hawks flying in and out of trees
Capitol Hill Parks
Capitol Hill
Washington, DC 20003
It's more accurate to call this outdoor attraction a cluster of open spaces, parcels, and inner city squares and triangles that include:
Folger Park
Lincoln Park
Stanton Park
Marion Park
Eastern Market Station
Potomac Avenue Metro Station
Seward Square
Twining Square
Maryland Avenue Triangles
Pennsylvania Avenue Medians
59 various inner city squares and triangles
Highlights include statues of former U.S President Abraham Lincoln and civil rights activist Mary McLeod Bethune in Lincoln Park.
Theodore Roosevelt Island
700 George Washington Memorial Pkwy
McLean, VA 22101
Conceptualized by landscape architects in the 1930s, what was once overgrown farmland on Mason's Island has been transformed into one of the finest parks within the Washington D.C. Metropolitan Area.
Designed to look like the natural forest that surrounded the island, this park offers miles of scenic trails that meander through wooded areas and swamplands.
It is dedicated to the memory of former U.S. President Theodore Roosevelt, who was also a passionate conservationist and outdoorsman.
National Mall and Memorial Parks
District of Freedom #8573311
900 Ohio Dr SW
Washington, DC 20036
+1 202-426-6841
Two of Washington D.C.'s most iconic landmarks, National Mall and Memorial Parks attract millions of visitors each year. With more than 1,000 acres of green spaces and 100 monuments and structures, these parks are, without a doubt, among the finest in the country.
Highlights include:
Constitution Gardens
Belmont-Paul Women's Equality National Monument
Washington Monument
Washington Monument
Ford's Theatre National Historic Site
Pennsylvania Avenue National Historic Site
Franklin Delano Roosevelt Memorial
Lincoln Memorial
Martin Luther King, Jr. Memorial
Thomas Jefferson Memorial
National World War I Memorial
World War II Memorial
Korean War Veterans Memorial
Vietnam Veterans Memorial
African American Civil War Memorial
District of Columbia War Memorial
American Veterans Disabled for Life Memorial
George Mason Memorial
John Ericsson Memorial
Get access to the finest Washington D.C. homes when you contact Heller Coley Reed of Long and Foster today! You can also reach their agents at 888.907.6643, 301.674.2829 and HellerColeyReed(at)gmail(dotted)com. They are the #1 luxury condo team in and around Washington, D.C.