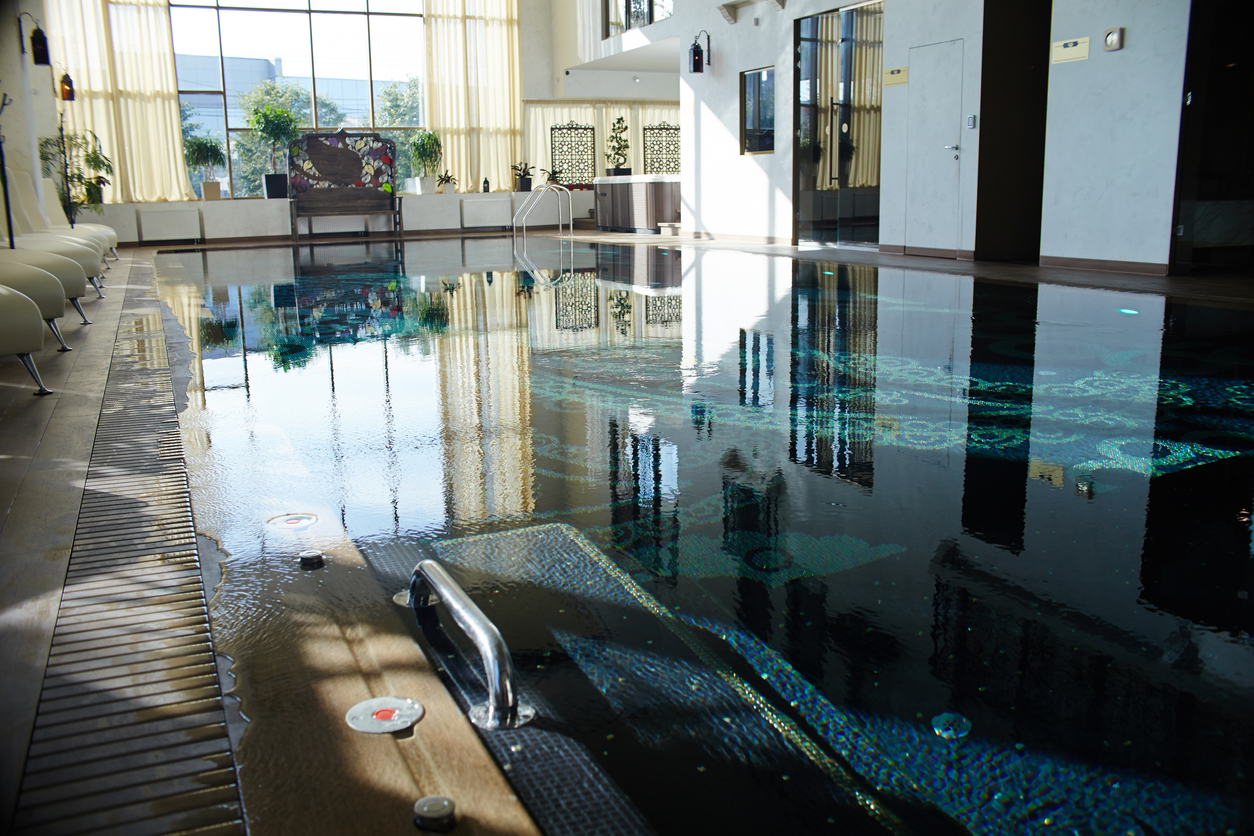 One of the most enjoyable aspects of condo shopping is reading about the featured amenities and determining which are the must-haves and which are the it-would-be-so-nice-to-haves. Oftentimes we discover an amenity we weren't even looking for and it becomes a necessity. So, what features are buyers truly searching for when they get serious about condo hunting? According to recent reports, there are several specific amenities that capture a buyer's interest. Here are a few that stand out to buyers as the most luxurious amenities.
Recreation on the Rooftop
Many luxury condo buyers are looking to purchase a unit in a high-rise rather than a building with only a few floors. There is a lot of appeal to skyscraper life, and most buyers prefer this option simply for the views of the city below and the world beyond. When the high-rise features a rooftop with common areas such as a lounge, gardens, swimming pool, and grilling areas it becomes more attractive and enticing to those looking to have outdoor space without the upkeep and maintenance of a backyard.
Green Living
As consumers become more conscious of their environmental impact, green living is increasingly becoming a priority. Potential buyers are looking for environmentally responsible building materials and eco-friendly design in addition to appliances with Energy Star certification, low-flow fixtures and toilets, and of course, LED bulbs.
Luxury Fitness
In addition to eco-living, many consumers are placing priority on their health and wellness. Many luxury condo buildings offer state-of-the-art fitness studios and health clubs that offer yoga, spinning, personal trainers, basketball or racquetball courts, and indoor swimming pools. The genuinely luxurious clubs also feature saunas or hot tubs, or massage parlors with nail care.
Family Features
Amenities that are geared toward children and grandchildren are becoming increasingly sought-after. Some condos provide the convenience of day-care facilities for working parents. Many condo building community rooms have activities geared toward children, such as storybook readings and providing interactive games or entertainment.
The Takeaway
Condo buyers looking for Bethesda MD luxury homes are also searching for high-end amenities. Heller Coley Reed can help you find the luxury condo with the best amenities and the best features. Contact an agent at 240.800.5155 or send an email to hellercoleyreed(at)gmail(dotted)com.