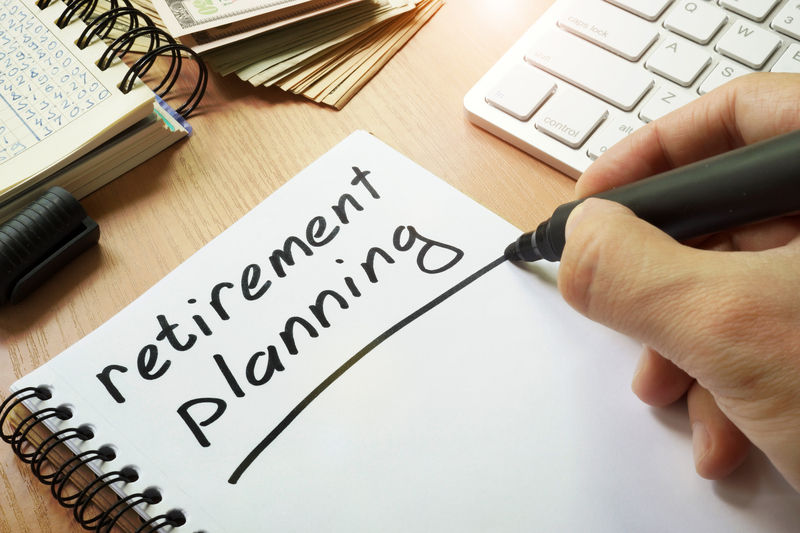 Most of us have major plans for retirement, and for many that includes a new place to call home. Maybe you think you have that destination locked in place, or perhaps you have a vague idea of the kind of climate and location you're looking for, but nothing is set in stone.
In the end, it comes down to making emotional and financial decisions. Whether you think you know or you need help deciding, these retirement planning and lifestyle experts have a few tips on how to arrive at your decision for where to retire, while factoring everything from cost of living to local nightlife.
Make a list
Maybe you've always loved visiting Florida in the winters. Or perhaps you dream of snowy cabin life in Montana. When most folks think about retiring, their minds stray toward places that they've vacationed in or visited.
And that's a good starting point, says Dave Hughes, retiree and author of three books on engineering your best retirement lifestyle. But you'll want to dig deeper. "It's rare that places that make great vacation destinations make great retirement destinations," he says. "When you go to a place on vacation, you're escaping for a week, right? Whereas when you go to live there, you're probably not going to spend every day on the beach. And of course, then you're going to have to deal with tourists."
Hughes also says vacation destinations are geared toward tourists and aren't always top-notch when it comes to the amenities you'd expect for daily life.
Jody D'Agostini, CFP, an Equitable advisor, says to focus on your life planning first and foremost. "You need to like where you live and have people to share your retirement with. Look at the local amenities such as arts and entertainment, retail, libraries, and civic organizations," she says. "Sometimes a local university will give you a place to continue as a life-long learner."
If you're religious, you'll likely be interested in finding a spiritual community when you relocate. "You might drop in at the new location for a service and meet the church leaders to see if this new community suits you," D'Agostini says.
Narrow it down
Many travelers soon learn that their favorite California hot spot is fun for a weekend but miserable as a place to drive in daily. And while Hawaii is scenic, it can seem eons away from family in the contiguous United States.
That's why Hughes suggests giving your initial list a closer look. "I recommend going there for at least a week at two or three different points throughout the year to see if a place is as beautiful in the summer as it is in the winter," he says. "Is the town positioned to be doing well in 10 to 20 years, or is it in decline?"
Instead of recalling places you've visited, see if there are cities that support the kind of lifestyle you want to lead, Hughes suggests. Maybe that means finding a community with hiking spots, golf courses, great wineries, or a robust arts community. "Look for a retirement place that has those things available," he says. "That's not necessarily, you know, a 55-plus, active adult community in Florida."
Once you have a list of potential locations, it's time to narrow it down. Hughes says that to do that, you'll want to consider the other, less exciting factors of a particular community—namely, the way living there might impact your pocketbook.
Consider family and health care
No single factor on this list should be a deciding one, but all are important considerations when choosing your retirement spot. Taxes might be astronomical in one state, for example, but you might just break even when you consider you won't have to fly home to see family each holiday. Similarly, you might be able to stomach a move across the country away from the grandkids if you know for sure the place you're going to has tons of activities you enjoy.
"As you age, health issues will likely ensue," D'Agostini says. "Make sure there is good access to physicians, dentists, and medical centers in an emergency." That might mean reevaluating your plans to live in a rural part of the country. Or it could just mean researching doctors in the area before moving.
And if you think you're set on a location, you'll need to confront the reality that not everyone you know and love will be relocating with you. If time spent with family and close friends is important to you, you'll want to factor that into your decision as well. D'Agostini says that means pricing out flights and travel to and from these individuals. It also means looking at whether there's a local airport to use in the first place.
Last on your list of considerations, Hughes says, should be the nitty gritty of the financials. While money is important, you wouldn't want to choose a place you dislike just to save a buck.
"A place that has a high cost of living or high taxes you might need to stay away from, simply because you can't afford it," he says. "But if you go to the cheapest place, even though you may be spending less money, that doesn't mean you're going to be happy there. So it's sort of about finding that sweet spot in the middle."
Don't forget taxes
D'Agostini suggests researching income and sales tax for the state you're looking to add to your list. Places like Florida, Texas, and Wyoming don't have income tax, for example. But other places tax investment income. And still more, such as Pennsylvania, exempt all retirement income from taxation. Keep in mind that if you choose to live abroad, you'll still need to file a tax return in the States.
Vanessa Martinez, managing director of Chicago-based wealth management firm The Lerner Group, says you'll also want to take a hard look at the estate and inheritance taxes in each state under consideration. "There are five states that don't have estate or inheritance tax," she says. "That tends to be a big component in choosing when your wealth is over the federal exemption." (The IRS allows individuals to inherit up to $11.7 million before requiring them to pay an estate tax.) If the federal numbers sound big, don't let them deter you from looking into these estate tax or income tax laws yourself, as they also vary by state.
"Don't just say, 'Oh, that's for millionaires,'" Martinez cautions. "You could look yours up and see it's $300,000 for your state."
While some folks do make decisions based on these laws and how the numbers add up, you can't cheat the system. States like Florida require that full-time residents spend six months and one day out of each year in the state to qualify as full-time residents. And Martinez says Illinois is known for its stringent residency laws. If you want to benefit from a tax law, make sure it's above board.
If you do decide to move, you'll want to update your will based on your new state's laws. While your will would still be valid, it could be interpreted differently should you move, Martinez says. Martinez suggests meeting with both an estate planning advisor and a tax advisor as you make your decisions.
Research the cost of buying a new home
As you price out the cost of dinner and drinks in various U.S. locales, don't forget that your biggest expense in relocating will be in purchasing or renting a new home.
D'Agostini suggests speaking with a local real estate agent to begin receiving listings of places you might like to purchase. While most advisors recommend against taking out a new debt like a mortgage in retirement, you might be buying a home with cash, particularly if you plan to sell a long-time family home that's fully paid off. If that's the case, be sure to also factor in homeowner's insurance, property taxes, and the like. If your new home is in a gated community, that might also mean paying HOA fees.
"Add any living expenses that this new arrangement might give you. Will you join a local club and have dues?" D'Agostini says. "Are the prices for entertainment, food, gas, and housing comparable, less, or more than your current situation?"
Make your decision
Once you've explored all aspects of your choice locations, Hughes suggests going through a list of pros and cons for each and creating a spreadsheet to price out the cost of living in each location. It's old fashioned, but seeing the lists on paper will help you decide with your partner.
"The bottom line [is], people will always make a decision emotionally. Numbers on the spreadsheet are really good for highlighting negative factors that you might want to be aware of." Hughes says. "But in terms of making the final choice, it's ultimately going to be an emotional choice. One place just feels right."
And if you get cold feet, don't stress. There's always the option to try before you buy. "You might want to rent for an extended time before you invest in your new living situation," D'Agostini says.
Keep in mind that choosing where to retire might just mean retiring where you currently live. If that's the case, you can still apply all of the considerations above to your current hometown as a way to plan financially.