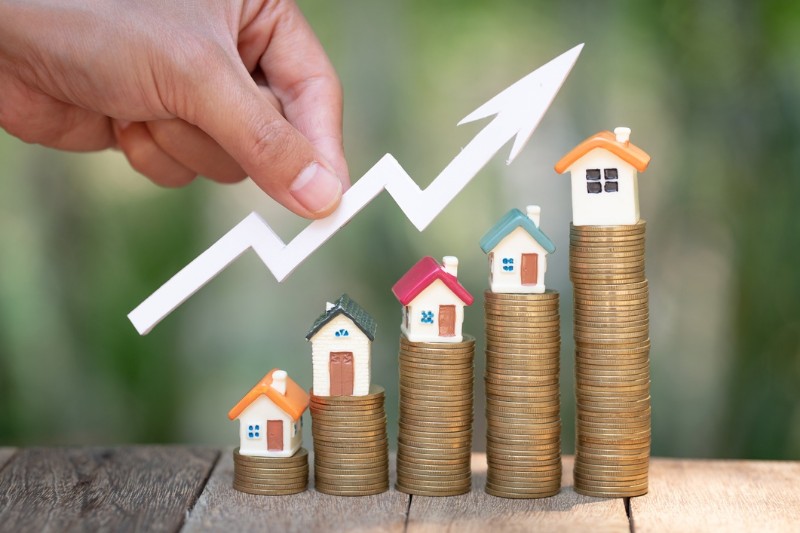 Homeowners have different reasons for selling their houses. Some get a job out of state, others want a bigger abode, while some simply outgrow their current abodes.
Whatever the motivation might be, all sellers have one goal: to get the best price possible for their home. Luckily, there are many things you can do to bump up your property's asking price.
Put in a home office
Working from home was always going to be the future of work—the COVID-19 pandemic just accelerated its adoption. These days, an unprecedented number of professionals are doing remote work, so a dedicated home office is high on many home buyers' wish list. Not only does this feature make your property stand out, it also answers a very real need in the new normal. Just be sure to make your home office as functional and as comfortable as the workspaces you'll find in traditional offices.
Add more bedrooms
Generally speaking, buyers want more space instead of less. That's because most of them have kids—and plan to have more in the future. Since the average American family has two kids, a three-bedroom house is more likely to attract a buyer than a two-bedroom one. It also gives them more flexibility, as they can convert an unused room into a guest room, playroom, or workshop. When you have an extra bedroom, you have more leverage if you decide to raise your listing price.
Do upgrades and renovations
By and large, renovations improve your home's worth; the question, however, is by how much. Most experts agree that the best home improvements to increase value tend to be practical ones. For instance, small renovations like adding stone veneers and replacing garage doors have an ROI of over 90%. Likewise, doing a minor kitchen remodel or replacing windows have a respectable ROI of over 70%. If you have a limited budget, focus your upgrades on oft-used rooms such as bathrooms, bedrooms, and kitchens.
Boost energy efficiency
Buying a house costs a lot of money—but so does running a home. That's why many buyers count energy efficiency as a major consideration when looking at properties. After all, an energy-saving home can help them shave hundreds, if not thousands, of dollars from their annual utility bills. To make your home more energy-efficient, consider replacing your HVAC system, switching fluorescent lights with LED bulbs, and upgrading appliances to Energy Star-compliant alternatives.
Make your home "smart"
There's almost no aspect of life that hasn't been touched by digital technology, and this is true of people's homes, too. More and more homeowners are installing smart home systems that make daily life more convenient. Thanks to internet-connected devices, people can control appliances, lighting, thermostats, home security devices, and more using just a smartphone or tablet. A smart home can also help folks save money, as they can schedule when the lights or the air conditioner turn on.
Want to learn more proven ways to increase home value? Get in touch with James Coley, one of the top-producing real estate agents in Washington, DC. Call 240.800.5155 or send an email to hellercoleyreed(at)gmail(dotted)com today!