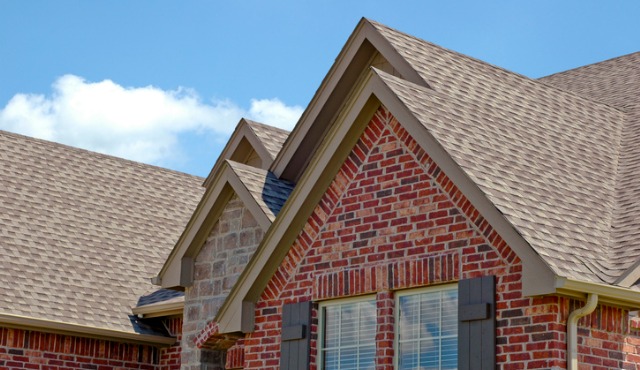 Regular inspections of your home can help you address issues before they cause any harm, and the new year is the perfect reminder to cross this task off your list. While seasonal home inspections are the ultimate way to stay on top of maintenance and potential risks, performing an in-depth safety check at least once a year will ensure that you identify minor concerns before they become expensive problems.
When performing home safety checks, you'll want to keep an eye out for anything that could pose a potential threat–reduce the risk of fire, criminal or pest intruders, structural damage or accidents. Doing a complete walkthrough of your home with a checklist is a good idea, but many items on the checklist should be inspected or maintained more than once a year.
What to Look for on Your Home's Exterior
Water damage can lead to major problems, and this usually begins with issues on the home's exterior–specifically problems with the roof. Keep an eye out for missing or loose shingles, interior leaks or any other signs of damage. You should have a licensed professional formally inspect your roof once a year, but you might consider checking in on the condition of your roof yourself after any extreme weather. Of course, if you can't safely get on the roof yourself, always hire a professional.
Also, don't forget about annual chimney maintenance if your home has a wood-burning stove. Backed-up gutters can also cause water damage, especially during the winter months. When you're checking your roof, take the time to make sure gutters are clean and draining properly.
Safely moving around the home's exterior is also a key consideration. Check handrails, stairs and walkways to make sure everything is secure and free of debris. If you live in a climate with winter weather, make note of areas that might become especially slippery in wet or cold conditions. In addition, ensure that your exterior lighting provides visibility for all walkways and doorways to keep everyone safe in the dark. Proper lighting is also a smart way to deter criminal activity. Crime may or may not be a major concern for your location, but it's always good to be aware of potential threats. In addition to good lighting, consider installing security cameras or video doorbells to enhance home security.
While you're checking out the home's exterior, don't forget to examine any outdoor vents. They should be properly sealed and clear of any obstruction to prevent carbon monoxide buildup inside the home. Don't forget to protect any outdoor water faucets in the winter months to avoid frozen pipes.
Examine the Safety of Your Home's Interior
Smoke alarms, carbon monoxide detectors and fire extinguishers should be placed strategically on every floor of your home. Be sure to replace fire extinguishers as needed, test smoke and carbon monoxide alarms monthly and replace batteries on an annual basis. Go through each one of your major appliances like refrigerators, dishwashers, ovens, washers and dryers to make sure everything is working as it should. Give everything a good clean to avoid buildup that could present a fire hazard. Your HVAC system and water heater should be inspected, cleaned and serviced by a professional at least once a year.
Examine the electrical and plumbing of your home. Check on water supply and pressure for sinks, toilets and showers. Be sure to look for any signs of leaks at the same time. Test every light switch and check all of your wall outlets to make sure they are functioning properly and not showing any signs of faulty wiring. Warm outlets or light switches can be a sign of a bigger issue. Relocate any electrical equipment as needed to avoid overloading single outlets.
Make sure all of your doors and windows close securely and have working locks. Look for cracks, water stains or other damage to your ceilings, walls and floors that could indicate foundational damage or water damage or even allow pests to enter the home.
Taking regular inventory of your home will help you catch any issues in the early stages, hopefully preventing any major damage to your property. Aim to make each room in your home as safe as possible for every member of your family, no matter their age. Unfortunately, even with the best planning, accidents still happen. Make sure your homeowners insurance policy is up to date and adequate for your home in order to fully protect your investment.
Brentnie Daggett, RisMedia