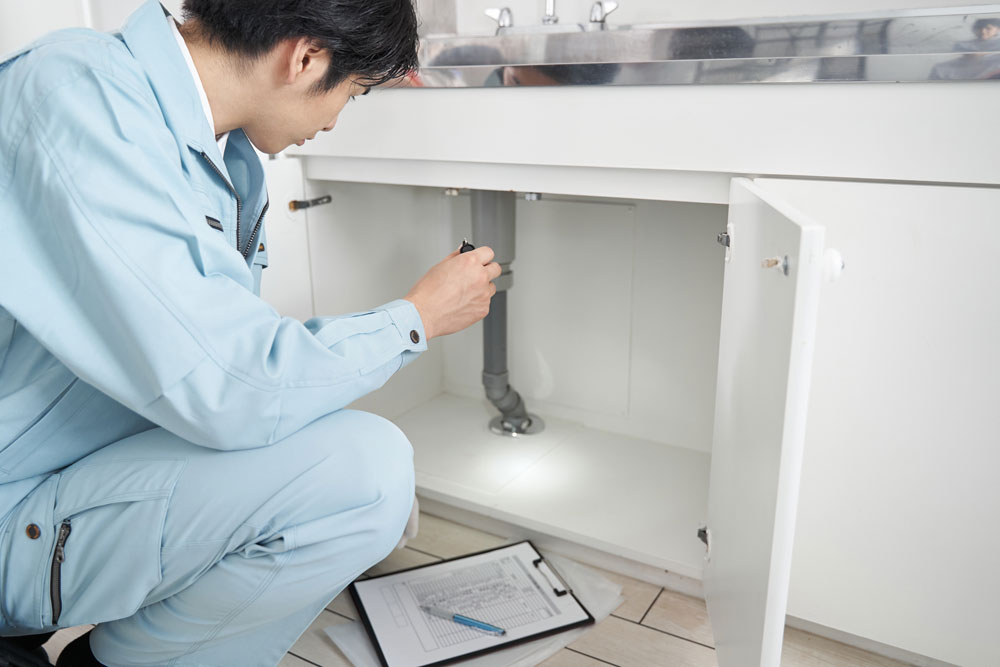 Buying a good condominium can yield rich rewards. It's near where the action is: offices, dining and shopping areas, public transit, recreational spots. You're especially lucky if you get to purchase one among the many condos for sale in Bethesda.
Among the winning attributes of living high and large in a Bethesda condo is its proximity to top schools that offer a rich learning experience based on robust hybrid online models. Moreover, top-notch employers, like the National Institutes of Health, the Walter Reed National Military Center, and Marriott are also in the area. A booming downtown area gives Bethesda an urban character with a small-town feel.
But before closing the deal on your condo sale, first, make sure that everything about it is in order. To find out, have the condo undergo an inspection by an expert third party.
You can choose between two inspection options – the full condo inspection and an interior-only inspection. The full inspection is the better choice because, by virtue of its name, it has a wider coverage: crawl spaces and attics attached to the unit, basements, garages, common-use areas, even the roof.
Here is a more elaborate listing of requirements in a full condo inspection:
Resale certificate. This includes the reserve study, where the condo association predicts costs related to capital improvements on the building. Is the maintenance budget well-stocked? Condo associations that cannot provide a reserve study or reveal scant information on building maintenance are red flags.
Study of the building envelope. This proves that the condo association tapped an engineering firm for a detailed inspection of the condo building's outer skin. This outer skin – or exterior – includes the siding, decks, roofs, and windows.
Examination of the ceiling, floors, windows, and walls. Spotting on the ceiling and floor may signal an issue with the roof or a water leak. Cracked walls may point to a problem with the foundation. Sloping, warped, or damaged floors may mean these must be replaced. This could also point to a deeper problem, like water damage. Windows or walls with spots may be hiding mold damage.
Inspection of electrical systems, including working outlets, lights, and switches. Find out if all outlets are working. Scorch marks surrounding breakers and fuses could mean exposed, sparking wires. Illegal or defective electrical connections are fire hazards that could lead to loan disapproval unless repairs are made. With the help of an electrician, check for system updates and ground fault interrupts in the bathroom and kitchen. Also, have cooling and heating systems checked if functioning at optimal levels.
Plumbing check. Plumbing problems can be costly, especially if neglected for an extended length of time. Avoid this by checking for leaks around pipes. Make sure the inspector turns on the water sink and uses the toilet flush to check water pressure. Shower areas must not show water damage. The water heater must be up to code.
Kitchen and bathroom fixture check. There should be no gaps in the caulking in the tub and shower. Kitchen cabinets and drawers must be easily pulled out. Appliances should be clean and functioning properly.
Exterior wall check for cracks or water stains, lighting, the lawn's condition, and landscapes.
Maintenance check of shared areas. Walkways, hallways, elevators, lounges, pools, and gyms should all be well-kept.
For the best recommendations of stunning luxury condos in Bethesda MD and in the Washington DC area, come to the expert real estate agents of Heller Coley Reed of Long & Foster. Call 240.800.5155 or 301.674.2829, or send an email to HellerColeyReed(at)gmail(dotted)com.