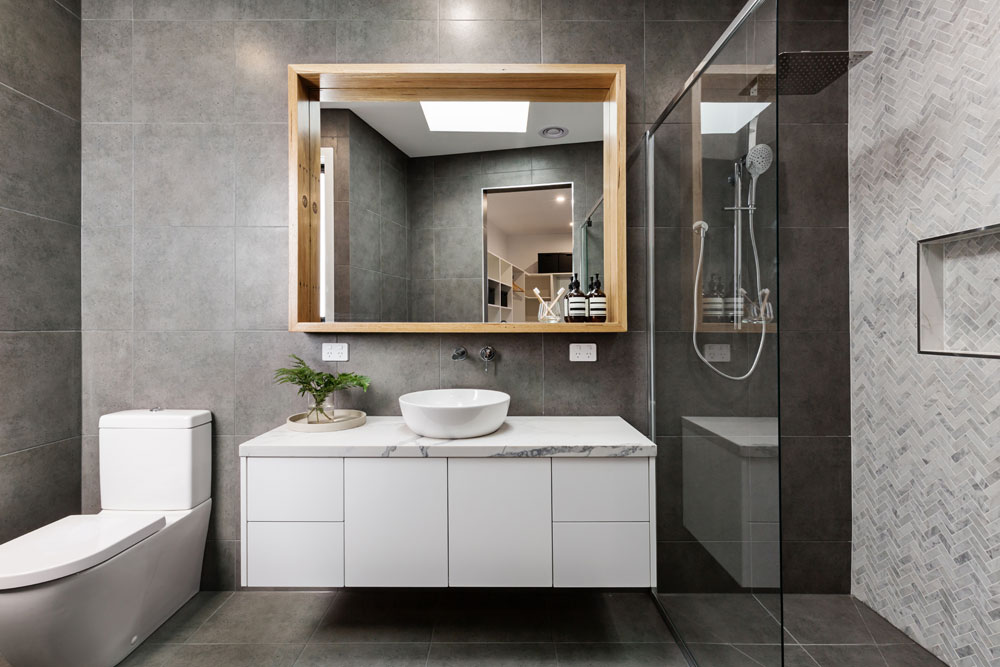 If you want a bathroom that makes a statement, you can do that with the right choice of vanity. It is one of the focal points of this space and is also commonly used by every member of the household. Thus, it is only proper that it be given the right attention and detail.
Here are tips for coming up with a gorgeous bathroom vanity.
Measure the space
Make sure the vanity isn't too big that it will constrict movement or block the bathroom door or shower door swing. Leave ample room for door openings (entry and shower) and trim.
The same principle should also apply to vanity doors, drawers, and cabinets – these should be proportionate to the size of the bathroom and your vanity.
Check plumbing location as this could dictate the width and placement of the vanity. Remember, moving plumbing will raise costs.
Follow the standard building code – leave at least an 18-inch space from the cabinet edge to the center of the toilet. Also, remember that a variety of people will be using this vanity. The standard countertop height is 31 inches but taller adults might go for a higher countertop. For children, a shorter vanity will do.
Choose your style
Freestanding vanities are ideal for limited spaces. Built-ins are good for larger areas and have more countertop space and storage.
Installing a vanity with a top is easier but its style may not necessarily be to your liking. A vanity without a top gives you more options for customization since it allows you to choose from various materials like glass, cultured stone, and natural stone.
Also, consider existing features like mirrors, electrical switches, and outlets as you find a suitable area for your vanity. For a more coordinated look, get a vanity with matching mirrors. As for lighting, wall sconces around 5 1/2 feet from the floor or flanking a mirror illuminate the face for purposes of putting on makeup, shaving, or drying hair.
Explore various options
The bathroom can actually stand apart from the rest of the home. Traditional homes, for instance, may have modern bathrooms. Your choice of vanity can give the bathroom space that distinct look. You can play with combinations in color and finish or simply select a uniform material for the whole vanity in a standard color.
Small bathrooms can only afford to have one vanity. Larger ones can have a bigger vanity or a pair of small vanities side by side.
Consider storage space. Bathrooms that are used daily need vanities with more storage space (like drawers and countertop space) than those in guest powder rooms.
Wood is a popular choice of material for vanities. If your bathroom is constantly humid, wet, and open to high human traffic, protect your wood with veneers, laminates, or Thermofoil.
Faucets
Vanity tops usually have two kinds of faucets. The widespread type has a spout with hot and cold water handles. Center set faucets, on the other hand, have spout valves on one base unit. They may have a single-handle mixing lever or two handles on a six-inch plate.
Heller Coley Reed of Long & Foster is the team of real estate agents to talk to for information about prime Washington DC properties with top-of-the-line features and amenities. Call 240.800.5155 or 301.674.2829, or send an email to HellerColeyReed(at)gmail(dotted)com.