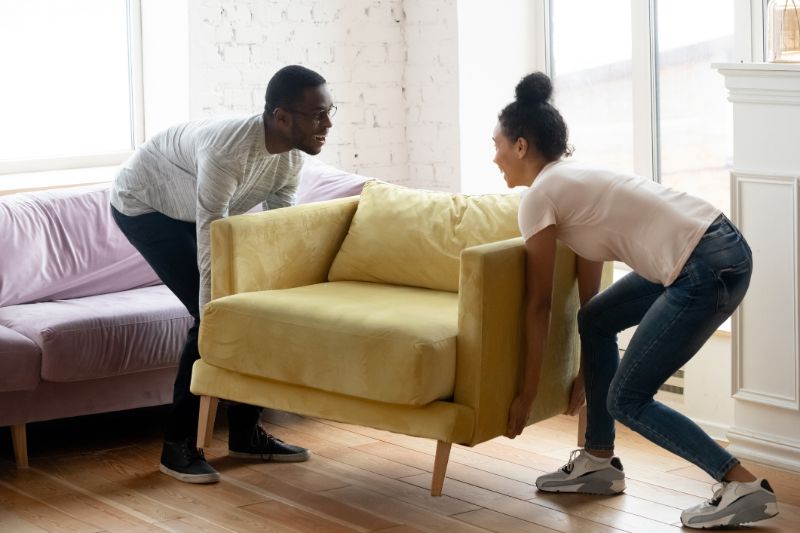 Congratulations on buying your very own home. Here comes the next step: getting furniture. Thankfully, Bethesda, MD is home to several top furniture stores, which means that furnishing your new house is going to be easy and a lot of fun.
Here are some of the best furniture stores in Bethesda, MD that you can visit:
Hardwood Artisans
301.483.0250
4828 St. Elmo Ave., Bethesda, MD 20814
A locally-owned business with over 45 years of history, Hardwood Artisans takes pride in its line of kitchen cabinetry, bathroom vanities, and other furniture.
In operation since 1976, Hardwood Artisans is the go-to place for those who want one-of-a-kind items, as all of their furniture is made to order, with pieces hand-crafted from sustainably sourced solid hardwood.
Kendra Scott
(240) 743-2428
4835 Bethesda Ave., Bethesda, MD 20814
Those looking for luxurious home accessories can take their pick from Kendra Scott's line of high-end decor such as votive candles, jewelry holders, picture frames, and even knick-knacks such as decorative gems and geodes.
Urban Country Designs
301.654.0500
7121 Arlington Rd., Bethesda, MD 20814
One of the leading furniture stores in Bethesda, MD, Urban Country is best known for its exciting interior design and fine furnishings showroom.
In business for the last 30 years, Urban Country has everything from high-quality furniture, to unique and well-made lighting options, custom window treatments, upholstery, and decorative accessories. It is also known for its extensive line of gifts, accessories, jewelry, and fashion accessories.
Aside from that, Urban Country also provides full interior design services with a talented design staff to help their clients bring their dream homes to life.
Pottery Barn
301.654.1598
4750 Bethesda Ave., Bethesda, MD 20815
If you're looking for furniture that's more in line with current trends, you may want to check out Pottery Barn and its line of expertly-crafted furniture and other home decor.
Aside from selling furniture and home accessories, Pottery Barn also offers complimentary decorating and design services, as well as design consultations with their professional Design Studio Specialists.
West Elm
301.230.7630
951 Rose Ave., Suite 104, N. Bethesda, MD 20852
Another go-to shop for those who want their furniture in line with more contemporary aesthetics, West Elm offers an extensive line of items ranging from living room furniture, kitchen storage, and shelving to beddings, pillows, and window treatments.
Given the city's wealth of interesting furniture shops, finding unique and high-quality furniture is easy in Bethesda, MD.
If you're looking for more furniture stores in Bethesda, MD, Heller Coley Reed of Long & Foster Real Estate can be of help.
One of the leading real estate firms in the DC metro area, Heller Colley Reed can provide you with extensive local real estate knowledge as well as tips on how to make your dream home a reality.
Contact Heller Coley Reed by giving us a call at 240.800.5155, or by sending an email to hellercoleyreed(at)gmail(dotted)com.