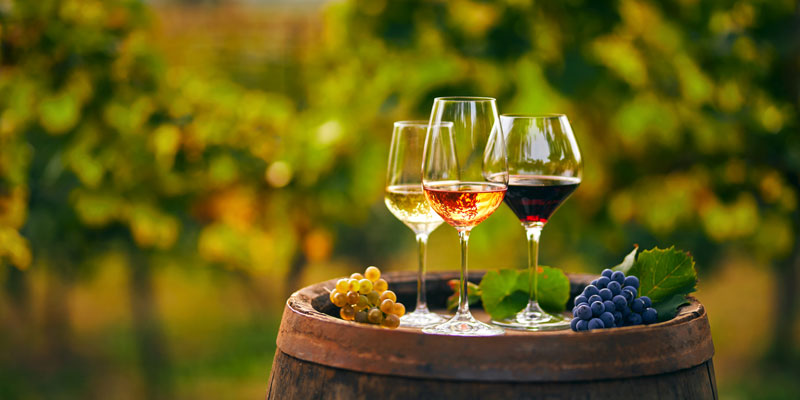 Living in wine country is a dream for many people – the very idea evokes images of rolling greens, fantastic weather all year long, and easy access to fine local wines. While Maryland can't exactly be considered wine country just yet, efforts are being made to boost wine-growing in the region.
Wine-growing development in Montgomery County
In the recent launch of a new winery and event space in Poolesville, Montgomery County Executive Mark Elrich spoke about the potential of promoting wine-growing in the county's agricultural reserve after it was discovered that the area's soils were in a zone that could support grapes grown for red wines.
This exciting development will help establish wine-making more firmly in the state, and the emergence of wineries and vineyards can only add to the array of fun things to do in Maryland. In fact, a few wineries are accessible from Bethesda, MD, and located in the Agricultural Reserve. Here's where you can find some of the best wines in the area – and you can sample them while enjoying stunning views.
61 Vineyard
28712 Kemptown Road, Damascus
What started in 2021 as an experiment to see if wine-making in Montgomery County is feasible has now become 61 Vineyard, a small farm winery and working vineyard that offers limited indoor and outdoor seating. Apart from wines, it also serves snacks such as premade charcuterie, hummus, and olives. Owners Mark & Pam Giganti started by making Cabernet Franc and Cabernet Sauvignon on their 1-acre farm. Today, they have an impressive collection of wines, including Chardonnay 2020 and Cabernet Franc 2020. The view of Sugarloaf Mountain from 61 Vineyard makes for a breathtaking experience.
Rocklands Farm
14531 Montevideo Road, Poolesville
Spanning 16 acres, this family-owned farm and winery is proud to be producing "low-intervention wine" – a variety that ferments naturally with native yeasts in the area. Sticking to the purely organic farming concept, this winery doesn't use herbicides on the farm or additives. Their reds, sparkling, and several whites are bottled unfiltered.
Guests can come by for a six-wine tasting in their tasting room or take a 45-minute tour of the vineyard every Saturday and Sunday from April to November. They also offer locally sourced snacks in the Tasting Room.
Sugarloaf Mountain Vineyard
18125 Comus Road, Dickerson
Sugarloaf Mountain Vineyard opened in 2006 and has since been known for its award-winning vintages, including Chardonnay, Comus, and the crowd favorite, EVOE!
Open year-round, Sugarloaf Mountain Vineyard hosts tastings and offers packaged cheese and charcuterie to guests. A food truck is also available on weekends. You can also tour their winery; just make sure to book a reservation.
Windridge Vineyards
15700 Darnestown Road, Darnestown
Windridge states its promise to provide fine wines that celebrate Maryland's unique terrain.
A visit to Windridge gives you amazing views of Seneca Creek State Park, the Agricultural Reserve, and the Blue Ridge and Sugarloaf Mountains. Guests can enjoy wine tastings, a selection of in-house snacks, food trucks during weekends, and live music in the evenings.
Want to learn more about what to expect in and around Bethesda, MD? Heller Coley Reed of Long & Foster Real Estate can tell you everything there is to know about this area and more. Just call 240.800.5155 or reach out to them via email here.