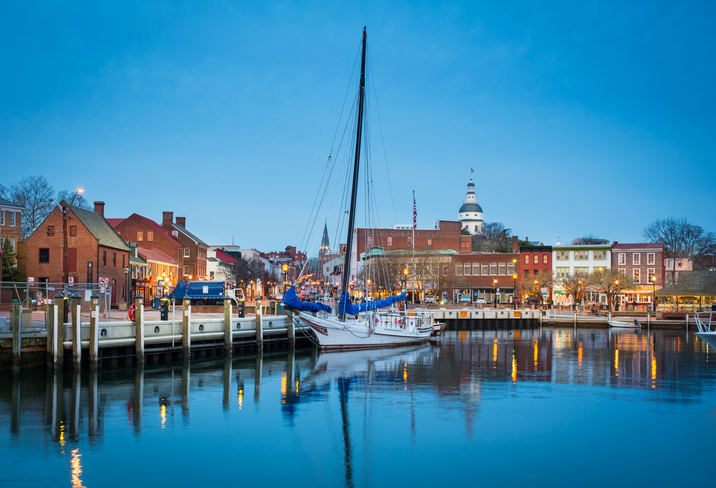 Washington, DC offers an unending list of things to do. But if you're looking for a quick getaway from the capital, you'll find plenty of great options, as well.
From historic attractions to outdoor wonders, here are some of the best weekend destinations just a short road trip away from Washington DC.
Hot Springs, VA
The rejuvenating waters of Hot Springs has been drawing in tourists since the 1800s. Apart from its mineral springs, this resort community is a popular destination for golfing and skiing. It's also home to many historic attractions like the Omni Homestead Resort, Barton Lodge, and Switchback School.
St. Michaels, MD
You can't find a more charming place to go sailing than at this small seaside town, whose affinity to the sport goes back to the 1600s. In addition, its laid-back atmosphere and beautiful coastal views make it perfect for a stroll. Some of the town's attractions to check out include the Chesapeake Bay Maritime Museum and the Saint Michaels Mill. If you have a couple of days to spare, you can even enroll in a beginner's sailing course.
Middleburg, VA
The countryside charm of Middleburg makes for a great escape from the bustling city life. Home to more than 160 buildings listed in the National Register of Historic Places, it is a town that's truly steeped in history. Middleburg is also recognized as one of the top wine destinations in the world, having over 20 wineries including Chrysalis Vineyards and Cana Vineyards.An equestrian?  This is horse country!
Rehoboth Beach, DE
This popular beach getaway is a great place to go for soaking up some sun. After a day at the beach, check out the amusement rides at Funland, try the delicious seafood at North Boardwalk, or go tax-free shopping downtown. Rehoboth Beach is also home to several beautiful parks like Grove Park and Stockley Street Park.
Baltimore, MD
Baltimore's thriving art scene makes it a must-visit for art buffs. From the diverse artworks in The Baltimore Museum of Art to the spray-painted streets of Graffiti Alley, Baltimore is covered in color. Other must-visit places here include The Charles, Graffiti Warehouse, and the Edgar Allen Poe House and Museum.
Luray, VA
From historic sites to natural marvels, Luray is a treasure trove of attractions.See wondrous cave formations at Luray Caverns, go hiking at the 200,000-acre Shenandoah National Park, or take a walk around the Luray Downtown Historic District. Visitors can also check out archeological sites like Blackrock Springs and Jeremy's Run.
Annapolis, MD
With hundreds of boats here every day, it's no wonder Annapolis is dubbed "America's Sailing Capital". Here, visitors can go on fishing trips, rent kayaks, and learn how to sail. Annapolis is also home to the US Naval Academy, which provides walking tours of its beautiful 338-acre campus.
Gettysburg, PA
Home to the Gettysburg National Battlefield and the Gettysburg National Military Park, Gettysburg is one of the best historic destinations in the country. But there is more to it than its Civil War history. The small town also houses a variety of beautiful outdoor destinations, fun entertainment centers, and a thriving culinary scene.
With the many attractions and amenities in and around Washington, DC, moving to the city is one of the best things you can do. Learn about your real estate options here with Heller Coley Reed. Give them a call at 240.800.5155 or send them an email at HellerColeyReed(at)Gmail(dotted)com.