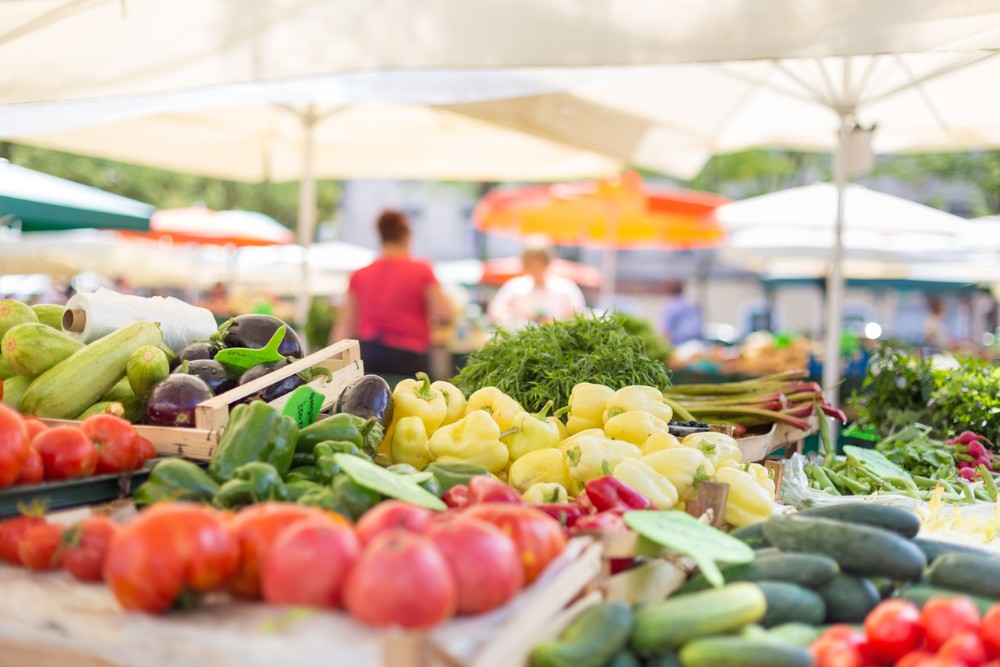 If making sure you always have the freshest local produce for your pantry is among your favorite things to do in Washington D.C., you'll find these and more in the many farmer's markets in and around the area. Some of the best farmers' markets are in D.C., with local farmers from various regions outside the capital selling their freshest produce, dairy products, and other artisanal items here. And if you don't mind going a little further out, the areas of Maryland and Northern Virginia also have great farmers' markets worth visiting.
Don't miss the opportunity to stock up on your fresh fruits, veggies, and other great market finds in this list of top farmers' markets in Washington D.C., and surrounding areas.
Dupont Circle Farmers' Market 
1600 20th Street NW,
The Wall Street Journal hails this year-round retail venue for organic products as one of the top farmers' markets in the country. Around 50 vendors gather in Dupont Circle between Massachusetts and Connecticut Avenues every Sunday from 8:30 AM to 1:30 PM, selling a whole range of products, including certified organic fruits and vegetables, fresh pasta, artisan breads, cheeses, and many more. The said market is organized by FRESHFARM, a D.C.-based non-profit organization that works toward "a more resilient, equitable, and sustainable food future," as stated on its website.
Union Market
1309 5th Street NE
Eat exotic Egyptian cuisine at Fava Pot, buy fresh produce from Almaala Farms, find finely crafted knives at the District Cutlery, get your healthy fix at South Block Juice Co., and explore other great sources of quality merchandise, food, and drinks sold by around 40 vendors at the Union Market. This indoor market is located in a district with a colorful and storied past. It's open every day from 8:00 to 9:00 PM except for Sundays when closing time is at 8:00 PM. Note, though, that some stores here follow their own schedule so it's best to visit the website before coming to the market itself.
14 & U Farmers' Market
14th & U Streets NW
Look for this farmers' market in front of the Reeves Center. Open on Saturdays from 9:00 AM to 1:00 PM from May to November, this market turns a bland sidewalk into a lively venue for the best selection of fresh produce, dairy products, and baked goodies.
Eastern Market
225 7th Street SE
Eastern Market is one of the best D.C. markets, with a long history of selling local farm products to the area's locals and workers. Located at the heart of Capitol Hills, this market has a wide variety of goods, including meats, poultry, baked goods, fresh produce and flowers, and many others. It also has a public event space – North Hall – for holding special events. It's open Tuesday through Sunday all year round.
USDA Farmers' Market
1400 Independence Avenue SW
Even the U.S. Department of Agriculture has its own farmers' market just outside its D.C. headquarters. Not only does it sell organic products and other fresh merchandise, but it also empowers shoppers to grow their own vegetables and fruits. Visit the area from May to October every Friday from 9:00 AM to 2:00 PM.
You can live close to these vibrant farmers' markets and find the freshest food finds and other interesting merchandise! Just reach out to the best local agents at Heller Coley Reed. Send them a message here or give them a call at 240.800.5155 to know more.