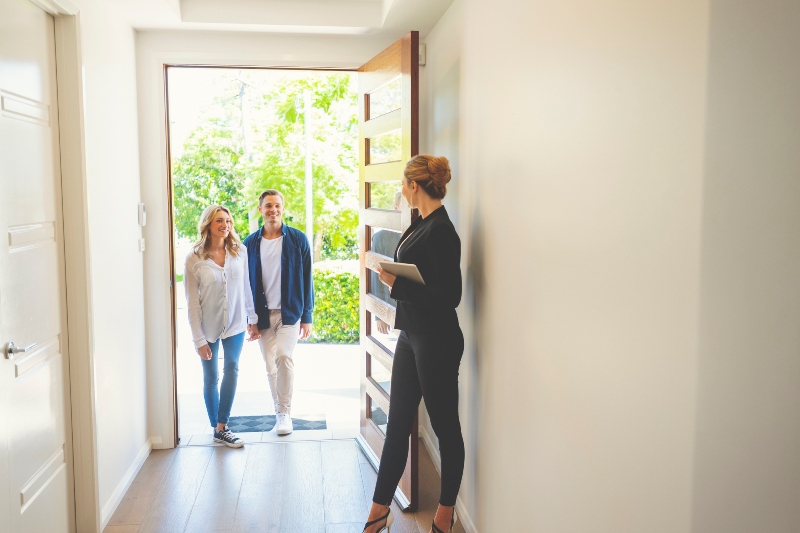 Most of the time, home buyers choose to use a real estate agent to help guide them through the process of purchasing a home. And for good reason — an agent's job is to help match home buyers with a home that fits both their lifestyle needs and their budget. They also help with making an offer, negotiations, the inspections process, and closing on the home.
While it may sound straightforward, buyers are sellers are actually on opposite sides of the proverbial fence when it comes to home sales. What one party typically wants is in stark contrast to what the other is looking for. Buyers typically are looking for a steal on a property, while sellers are trying to secure top dollar for their home.
In other words, while the end goal of both parties is the same, the way they want to get there is vastly different.
Why is a real estate agent necessary?
Although there have been countless advances in technology and more all-in-one real estate services are hitting the industry market every day, most homeowners are still opting for the personal touch of working with a real estate agent. But why?
Here are multiple reasons why a real estate agent is essential for a successful home purchase.
Real estate agents act as a support system and a trusted advisor.
90 percent of home buyers polled said they chose to work with a real estate agent to assist them in the transaction. For most clients, having a helping hand is the most important aspect of working with an agent in buying a home. With all of the complexities involved in buying and selling real estate, working with an agent can make all the difference in the success of your transaction.
Real estate agents are skilled at negotiations.
Unless you deal in sales or negotiations every day, you're probably not a negotiation shark — but your agent is. It's your agent's job to get you the best possible deal on the home that you want to buy, and they are trained to do their job well. Working with an agent can help ensure that you get the home you want — and at a price you can afford.
Real estate agents know what to look for.
Another perk to working with an agent is that they know what to look for. As a buyer, you probably have a pretty solid idea of what you're trying to find, whether it's a certain number of bedrooms or a specific school district. Your agent will be able to help you find homes that match your criteria and will also be able to alert you to any potential issues that may not have crossed your mind.
Real estate agents have the inside scoop.
Agents, due to their relationships with other agents and brokers, often have the inside scoop on homes that will be coming on the market. Sometimes called private or exclusive listings, top agents network amongst each other to make sure they know when a new listing is upcoming — often before it's listed in the MLS. 
If you're interested in learning more about working with a real estate agent in Washington DC, we would love to help. Get to know our team and don't forget to check out our blog. When you're ready to get started, we're here to help. Contact us today.