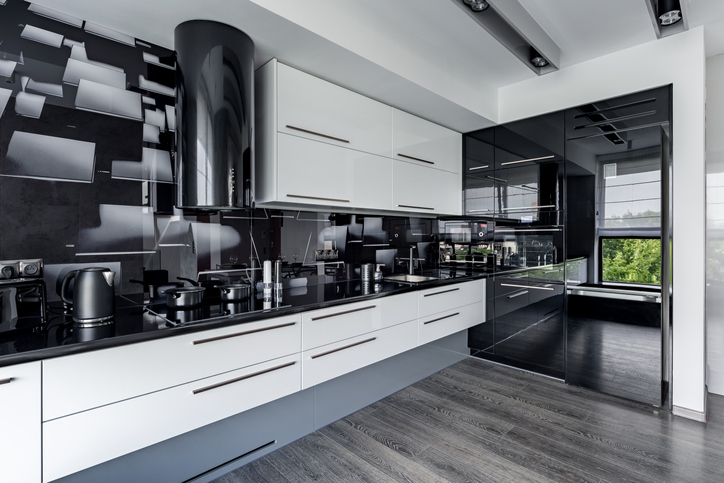 More than simply not wanting to let the latest trends pass, upgrading your kitchen should do wonders for your home's overall look and boost its value. Take inspiration from these amazing kitchen designs as you decorate the heart of your home:
Modular kitchens

The kitchen has evolved from just being a place to cook food to a place for entertaining guests, spending time with the family, and more. With a modular kitchen, customizing the space to fit the need of the day has never been easier.

Boffi revealed its latest modular kitchen design by Pierro Lissoni named Combine. It is equipped with extractable worktops and tables, making it easier for homeowners to come up with a custom-fit space for their activity.

The Liber in Cucina kitchen by Alpes Inox takes the modular kitchen concept a step further with an array of freestanding and customizable modules. It gives users complete freedom when it comes to designing their kitchen. All you have to do is decide on your kitchen's specific function and customize at will.

Kitchens for a healthier lifestyle

The wellness trend has come to the kitchen with technology making it easier to incorporate healthier and safer cooking options. The popularity of indoor herb gardens within the kitchen itself is a testament to this trend.

Some kitchens opt for a simpler herb garden by installing an AeroGarden system that allows users to grow up to six plants simultaneously. Meanwhile, other kitchens have herb plant boxes lining it entirely.

Electrolux recently debuted the Visual Garden refrigerator. It has a window that becomes transparent every time users walk past it, revealing what's inside. The goal is to promote a healthier lifestyle while eliminating food waste.

Smeg recently revealed their restaurant-grade blast chiller for the home. It cools the food quickly to preserve it even during defrosting. In the same vein, Electrolux has also released its own version of a high-quality home blast chiller.

Contemporary kitchen space

Modern interior styling sees the kitchen as blending seamlessly with the rest of the home's living spaces. Features like attractive cabinets and sleek appliances that disappear and reappear at the touch of a button make the contemporary kitchen space look and feel more luxurious.

Kitchens designed by Ernestomeda and Valcucine have sliding doors that conceal the kitchen's structure, thus adding privacy and a touch of mystery to the whole space.

Arrital's grainy timber open shelving is made for displaying small deluxe kitchen items like a delicate French press or an array of glassware the same way you would books or photographs. Blur the line between the kitchen, dining room, and breakfast nook by adding Veneta Cucine's kitchen islands with built-in dining tables.

Back to black and blue

The standard all-white kitchen design has taken the backseat; kitchens with black and blue accents and finishes are now the biggest trend. Matte black and navy blue finishes are particularly the popular choice for kitchen fixtures, accents, hardware, and kitchen islands.

At the recent EuroCucina international kitchen furniture exhibit, black was a popular color for kitchen appliances. With ASKO releasing a black stainless steel version of their beloved Craft oven and Kitchen Aid's new Black Steel Collection, it is clear that black is here to stay. Navy blues, meanwhile, are popular with a lot of new construction homes with urban farmhouse style kitchens. The dark hue of navy blue makes the polished and antique brass hardware pop. The rich color combined with the glamorous metallic accents creates a sleek and stylish effect.

Adding navy blue and/or black to a kitchen gives it a certain modern and elegant feel. For light-colored kitchens, adding navy blue accents creates depth without making the room too dark. Mixing black and jewel tones, on the other hand, makes the space feel more intimate and sophisticated.
Find the perfect home with a kitchen that's right for you. Get in touch with the expert realtors at Heller Coley Reed today! Connect with the team by calling 301.674.2829. You can also send an email to hellercoleyreed(at)gmail(dotted)com.