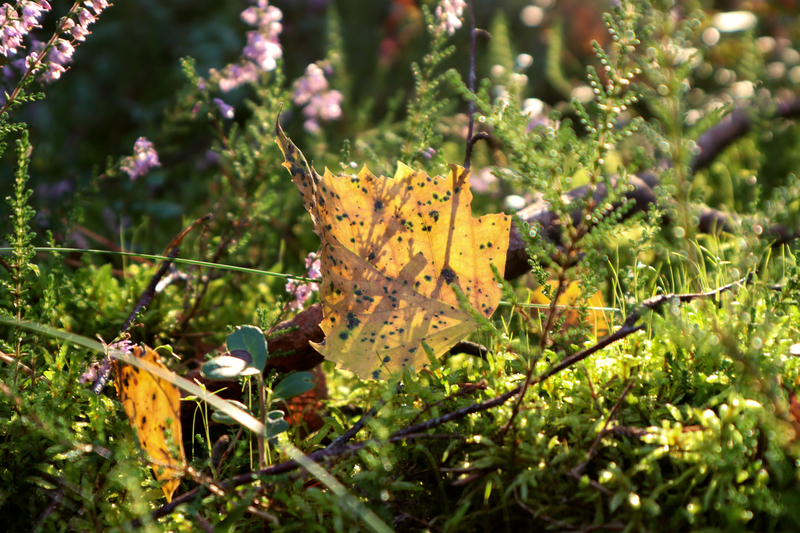 While this heat wave might scream "pool party" not "pumpkin spice," we're here to assure you that fall is coming and all of the accompanying festivals along with it. Whether you're into arts and crafts, want to show off your regional pride, or are only here for Oktoberfest, there's a local festival for everyone this season. Consider adding some of these options to your calendar:
ARTS AND CULTURE FESTS
BLACK ART FESTIVAL: This community demonstration farm in Maryland is about to transform into a showcase of Black art. Expect a variety of performances, live art, an array of vendors, and an interactive art trail. Only those 21 and over will be admitted. (Orun Field & Family Farm in Upper Marlboro; Sept. 23, 1-9 p.m.; $30)
FIESTA DC: The District has a rich Latinx history and culture — and this festival is all about celebrating its cuisine and traditions. Plan on exploring arts and crafts, indulging in savory tacos and empanadas, and catching a lively parade on Sunday. (Pennsylvania Avenue between 3rd and 7th Streets; Sept. 23-24; FREE)
ART ALL NIGHT: Good news, night owls! The District's overnight arts festival is back. Events are spread throughout all eight wards, with activities including painting, photography, crafts, music, dance, poetry, and sculptures. Last year, more than 180,000 people showed up for this event. (Locations vary; Sept. 29-30, 7 p.m. to 3 a.m.; FREE)
WORLD CULTURE FESTIVAL: You may only have traveled to the National Mall but you'll feel like you ventured much farther at this weekend-long celebration of global diversity and unity. You might catch Native American dancers and drummers, or join folk dancers from the Andes. Activities include art, dance, meditation, and inspirational talks, with attendees expected from more than 180 countries. (National Mall; Sept. 29-Oct. 1; FREE)
SILVER SPRING OKTOBERFEST ARTS & CRAFTS FALL FAIR: How's this for a Sunday afternoon? Peruse an impressive lineup of arts and crafts vendors while sipping on a hot chocolate or apple cider. Plus, the kids can keep busy decorating miniature pumpkins. (Veterans Plaza, Silver Spring; Oct. 1, 1-6 p.m.; FREE)
WATER LANTERN FESTIVAL:  Spend a fall evening enjoying the sight of thousands of floating lanterns inscribed with messages of hope and happiness. Admission to this National Harbor festival includes one floating lantern kit, conversation cards, and a scavenger hunt giveaway entry. There will also be food trucks and musical performances. (National Harbor SouthPointe; Oct. 7-8; $26.98-$55.99)
BETHESDA ROW ARTS FESTIVAL: This annual event has been recognized as one of the top fine art shows in the country — so go ahead and set your expectations high. There will be jewelry, watercolors, ceramics, sculptures, fiber, photography, metalwork, and much more. (Bethesda Row; Oct. 14-15; FREE)
FALL HARVEST FESTIVAL: If you've always dreamed of meeting George Washington, you're in luck: He'll be at Mount Vernon's fall extravaganza! In addition to exploring the estate's farm, you can check out 18th-century farming demonstrations like wheat treading, candle-making, and spinning, or play old-fashioned games. (The Farm at Mount Vernon; Oct. 21-22; prices vary)
SUPERFINE ART FAIR: If you're looking for a supercool way to spend a weekend, consider this non-traditional art festival that's all about inclusivity. On the docket: a masquerade opening party, installation art, live mural contests, and a pop-up film series — plus DJ sets and musical guests. (Dock 5 at Union Market; Oct. 26-29; starting at $22.50)
OKTOBERFESTS
ATLAS OKTOBERFEST: During this two-hour open bar you can enjoy seasonal drinks, brats, and the Oktoberfest Ps: pretzels and polka. (Atlas Brew Works; Sept. 14, 6-8 p.m.; $35)
WHARF OKTOBERFEST: Try busting a move this Oktoberfest — and we don't mean simply lifting your glass to your lips. The Wharf will be hosting a traditional polka dance session to kick off a weekend full of activities. If you need more to look forward to: There will be a Dachshund Dash featuring very cute weiner dogs, lots of German fare, and traditional Bavarian decor. (Wharf DC; Sept. 15-17; FREE)
WUNDER GARTEN OKTOBERFEST: For four weekends, this German-themed beer garden will be a one-stop-shop for German cuisine and beer, musical performances, stein-holding contests, and traditional Bavarian games. (Wunder Garten; Sept. 15-Oct. 15; prices vary).
JBA OKTOBERFEST: Joint Base Andrews is about to transform into a festive Bavarian village. There will be German potato salad, pork schnitzels, lots of beer, live bands, crafts, trivia, and activities like axe throwing. (The Club at Andrews; Sept. 22. 1 p.m.-5 p.m.; $13-$250)
OKTOBERFEST AT THE BORO: At this Saturday celebration in Tysons Corner, you'll be able to dig into German food from local food trucks, while hanging out in a biergarten and enjoying a polka band. There are also activities for kids, including glitter tattoos and face painting. (The Boro Tysons, 2-5 p.m.; Sept. 23; FREE)
THE GREAT OKTOBERFEST: Maybe a plane ticket to Munich isn't in the cards this year. Make up for it with a ticket to The Great Oktoberfest, which includes unlimited German and American beer, wine, cider, and seltzer tastings; access to game areas, photo activations, and live entertainment; a full pour station; and more. (The Stacks Lot, 1880 2nd St SW; Sept. 24; $60-$80)
OAKTOBERFEST: The inaugural OAKtoberfest in Oakton will feature food, beer, and music. The family-friendly event will be hosted by Settle Down Easy Brewing and The Fermented Pig. (Unity of Fairfax, Oakton; Oct. 14, noon-5 p.m.; FREE)
FOOD & DRINK FESTS
38TH ANNUAL MEDITERRANEAN FESTIVAL: This annual event in Potomac shines a spotlight on authentic Middle Eastern food. Come hungry —there will be grilled lamb, kibbe, stuffed grape leaves, hummus, falafel, gyros, homemade pastries, and much more. Though the food will surely take center stage, there will also be activities for kids and Arabic music and entertainment. (Saints Peter & Paul Antiochian Orthodox Christian Church, Potomac; Sep. 22-24; FREE)
DC WINE FEST: Lots of top wineries are participating in this festival, and a ticket grants you access to sample them all. There will be a variety of food vendors, too, plus live music. (Dock 5 at Union Market; Oct. 14; starting at $35)
SNALLYGASTER: As if the cool name itself isn't plenty of reason to go, Snallygaster promises at least 350 brews on draft from more than 175 global producers. Plus: local food trucks and two stages of live music. (Pennsylvania Ave NW between 3rd & 6th; Oct. 14; $65)
DC BEER FEST: A beer-lover's dream come true: More than 80 breweries will set up shop at Nats Park, along with nearly a dozen food trucks, dueling pianos, cover bands, and DJs. (Nationals Park; Nov. 4; $50 for general admission and $90 for VIP)
ROCK THE CORE CIDER AND BEER FESTIVAL: Spend a day at the orchard without venturing farther than Hook Hall on Georgia Ave NW. A ticket grants you access to full pours of Bold Rock Cider and Hook Hall Lager, in addition to more than 30 different ciders and craft beers. Expect a heavy emphasis on apple flavors, perhaps sipping on the flavors of a Granny Smith or Golden Russet. (Hook Hall; Nov. 11; starting at $24.99)
REGIONAL CELEBRATIONS
DC STATE FAIR: Even a district gets to have a state fair thanks to this annual extravaganza. Get there in time for the pie-eating contest, the flower-arranging demo, or a group hula-hooping session. (Franklin Park; Sept. 10; FREE)
ADAMS MORGAN DAY: This volunteer-run neighborhood fest just might be the best day of the year in Adams Morgan. Highlights include an impressive lineup of cultural dance troupes, live music at Kalorama Park, and an exciting kids' zone full of age-appropriate activities. (Adams Morgan; Sept. 10; FREE)
H STREET FESTIVAL: The festivities will be spread out over 11 blocks and 14 staging areas at this highly anticipated fall event. Plan on catching performances of different genres of music, dance, fashion, heritage arts, poetry, and much more. There will also be activity stations where you can get involved in participatory artwork, along with exhibits showcasing D.C.-based artists. (800 H St NE; Sept. 16, 12-7 p.m.; FREE)
CELEBRATE PETWORTH: People of Petworth, it's your time to shine. More than 50 artisans and exhibitors are participating in this family-friendly event, including Jacq's Dolls and BicycleTrash, as well as food vendors like Cuban Espresso and Sunrise Caribbean Restaurant. Make sure you don't miss the dog show; prizes will be awarded to the dog and owner who look the most alike, plus to the canine who performs the best trick and is the who is best dressed. (800 block of Upshur Street NW; Sept. 23, 11 a.m.-5 p.m.; FREE)
FALLS CHURCH FESTIVAL: The 47th Annual Falls Church Festival will feature The Taste of Falls Church, with samples from local restaurants, a beer garden, live music, kid's activities, and more. Admission is free but food and beer taste tickets are $3 each. (City Hall and Community Center Grounds; Sept. 23, 10 a.m.-4 p.m. FREE)
MANASSAS FALL JUBILEE: Whether you're a kid or an adult, you'll find something fun to do at this 40th annual festival in historic downtown Manassas. There will be more than 100 craft and community booths, plus plenty of music and food. (Historic downtown Manassas; Oct. 7, 10 a.m.-5 p.m.; FREE)
Angela Haupt, The Atlantic Festival