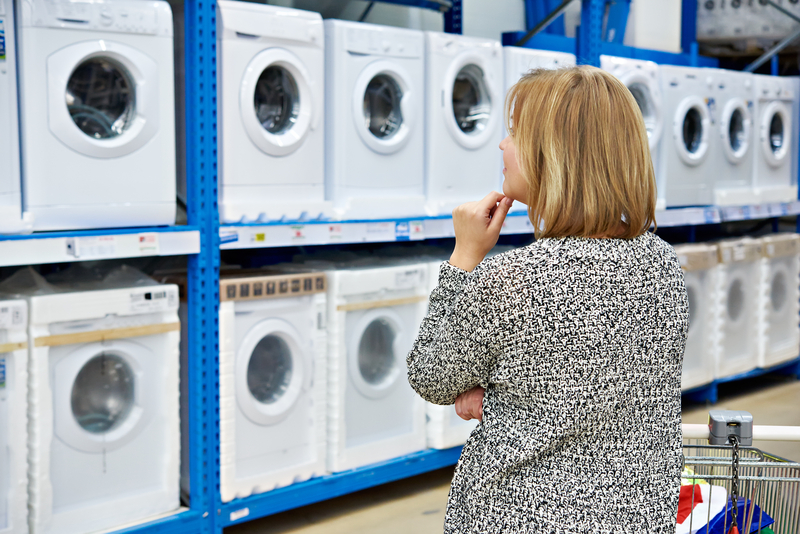 Shopping for big-ticket items like a new refrigerator or a washer-and-dryer set usually requires a bit more diligence than your weekly grocery haul. In other words, you don't want to show up at the store expecting to buy a large appliance without planning beforehand. If you time it right, you can snag a deal and the perfect oven or dishwasher that fits your space and your budget. These experts have some tips on how you can save money by shopping during the best time of year to buy appliances.
Plan your purchase in advance
Dean Schwartz, vice president of merchandising and appliances for Lowe's, recommends researching the lifespan of your current appliances so you have an idea of when you might need to buy a new one.
Then, armed with that information, Schwartz says you can time your purchase around a major sale, getting the best deal on a replacement instead of rushing around to buy something at full-price the day your dryer dies.
"While we know some people will wait until their appliance is out of commission, we make sure to offer the most competitive prices every day and offer special deals during holidays like Memorial Day, Fourth of July, Labor Day, and Black Friday," Schwartz says.
The best time to buy appliances
Michelle Madhok, an online shopping expert and founder of deals site She Finds, says that most three-day holiday weekends will include major sales on high-cost home appliances, so the best time to buy refrigerators will mostly likely also be the best time to buy ovens, washers, dryers, and more.
If you can't make it to one of these big shopping weekends, which also include Martin Luther King Jr. Day and President's Day, you should at least try to aim for early in the year, Madhok says.
January and February often have the most discounts on major home appliances following the annual Consumer Electronics Show in Las Vegas. That's when Madhok says major brands unveil their newest models, and the stores will begin to sell off old stock to make way for new smart appliances on their floors.
"They want to get those old models out of town, so keep an eye on which ones you want," she says.
Coupons, price matching, and financing
If you can't wait for major sales, there are still ways you can save on large appliances.
Schwartz says that Lowe's offers price matching for any appliance you find online or in another store, so if you find the same product somewhere for less, be sure to ask.
"If customers find an identical product from any local or online retail competitor with a lower everyday price or advertised price, Lowe's will match it," Schwartz says. "Discount may vary by location, so prices for competitor's products will be matched to localized prices only."
Be sure to read the store's price match guarantee in advance.
If you still haven't found a cheaper option for sale by competitors, you can also opt for financing through most big box stores, Madhok says.
Lowe's offers Advantage cardholders 12 months special financing or five percent off of their appliances with a minimum purchase of $299. That deal only lasts through July of this summer, but you can check for additional financing options online or in stores.