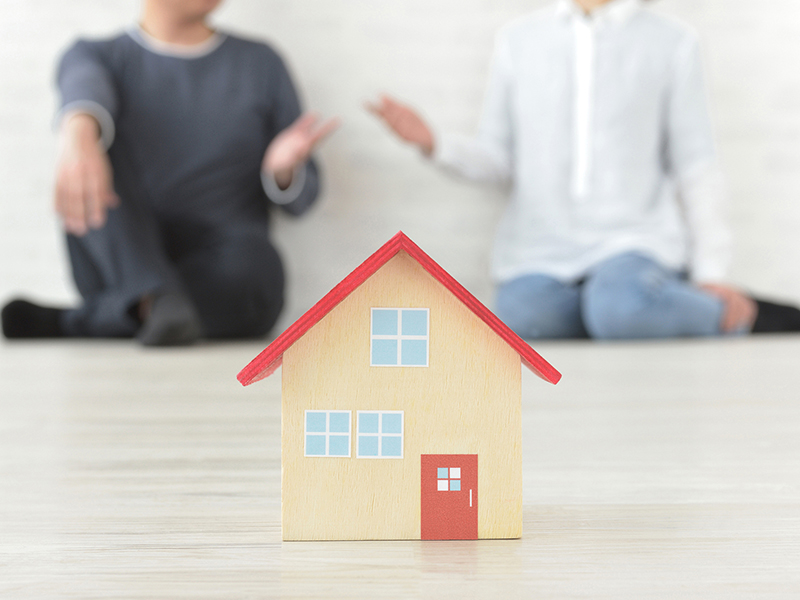 To answer this question, know first that various factors come into play in the home-buying process, such as inventory, how competitive the market is, and the buyer's financial history – among many others.  From the initial home search to closing the deal, the timeline takes an average of six weeks to six months or longer. 
While the duration and unpredictability can be daunting, don't despair. Understanding the home-buying process's nuances can help you plan for each step. That way, you can shorten the buying timeline.
Below are integral parts of the home-buying process and the average time it takes to go through each one.
CREDIT BUILDING AND REVIEW (approximately 8 weeks)
See to it that your financial standing and credit score are sound and adequate for the investment ahead.  Most lenders require a credit score of at least 620 for conventional loans and a score of at least 500 for FHA loans. It's necessary to review your score to determine your creditworthiness and how much house you can afford. Considering the length of time it takes to build or increase your credit score, it's best to do this long before searching for your luxury homes or condos for sale in DC.
GETTING MORTGAGE PRE-APPROVAL (7-10 days)
Getting pre-approved for a mortgage is also done before starting your home search. A pre-approval determines the amount you can borrow to finance your home and shows sellers that you are a serious buyer. And since you know how much can be loaned to you, searching for homes within your budget becomes more manageable. If your paperwork is in order and your credit score is strong, you can get pre-approved in just one business day. But on average, it could take a week or two.
FIND A GOOD REALTOR (from a week to a month)
Most successful home-buying experiences happen when buyers hire a competent agent to help buyers with the task. According to a recent report from the National Association of Realtors, 86% of buyers purchased their homes through a real estate agent or broker.
Find a licensed Realtor with a vast knowledge of the local market, a proven track record, good customer feedback, and proven reliability to represent you in your transaction. This can take a few days to weeks. 
MAKE AN OFFER (3 days to a week)
Once you've found your dream home, work with your agent on the price offer, contingencies, and earnest money deposit. Your agent can help you with drafting the offer letter. Sellers typically respond to an offer within three days. If the seller rejects or submits a counteroffer, both parties renegotiate. Renegotiation usually takes a week or less unless both parties keep going back and forth.
PREPARE FOR CLOSING (with a mortgage, approximately 50 days)
This final step can become overwhelming as it involves many documents and fees before finally sealing the deal. A day before closing, it is recommended that a buyer conduct a final walkthrough to see the condition of the house and check if the seller made the agreed repairs. On closing day, the buyer will need to sign legal documents and pay closing costs. Depending on the loan, you may also have to pay the mortgage insurance. 
If you want to have a stress-free experience in buying luxury homes or condos for sale in Washington, DC, talk to Heller Coley Reed of Long & Foster Real Estate. Our highly experienced Realtors deliver only top-tier service to help you accomplish your home-buying goals. Call 301.674.2829 today or leave a message here.