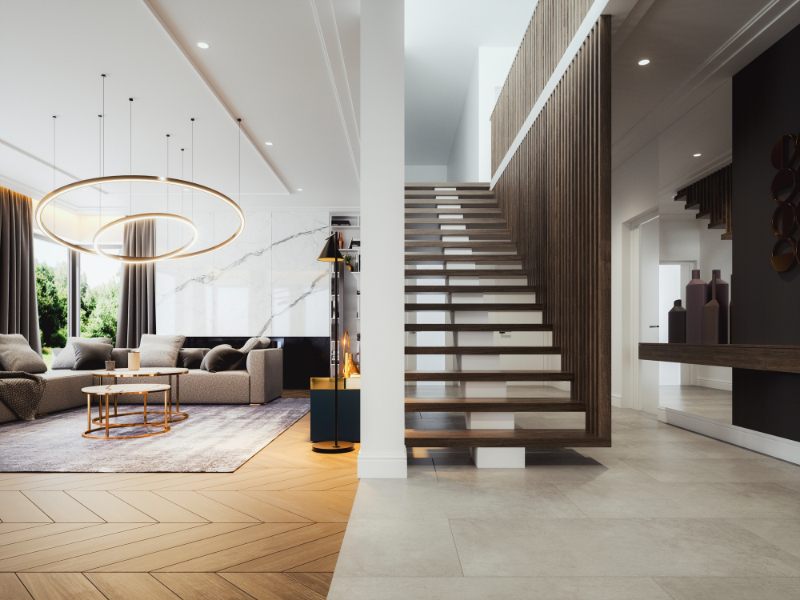 Congratulations on buying a luxury condo! Now, your next big challenge is decorating the interior in a way that does the property justice. After all, great interior design can raise the comfort and value of your new Washington, D.C. luxury condo to new heights.
With so many design options, the risk of going overboard can be high. That's why it's important to know about the best styles to turn your condo into a place of luxury and avoid design disasters. That said, here are four ways to incorporate luxury designs in your condo:
DECIDE ON THE ENCOMPASSING THEME FOR YOUR INTERIORS 

Before decorating your space, knowing what luxury condo interior design style appeals to you the most is vital. Do you love the clean look of Luxury Minimalist or is your heart set on the seamless flow of Mid Century Modern?

Understanding your preferred interior style you prefer will make it much easier to plan out each room and avoid a disjointed look. Look for inspiration online or even from photos of staged homes that your real estate agent is handling to find a design that fits your personality and liking.

FOCUS ON HIGH-END MATERIALS 

No design is luxurious if low-end materials and furnishings get matched with high-end ones. Only the best materials will do for the luxury condo concept. This is one of the reasons why luxury condos for sale have a higher-than-average price tag. 

For the biggest boost to the overall luxurious feel of your condo, prioritize high-end materials for your flooring and countertops. For flooring, the best options include hardwood and stone. For countertops, stick to granite, marble, or quartz for the perfect blend between aesthetics and exceptional durability.

CHOOSE NEUTRAL OR LIGHT COLORS FOR TIMELESS ELEGANCE 

Although black and other dark colors are often associated with luxury, a dark palette can make the space look gloomy and cramped. Thus, it's best to stick to neutral or light paint colors. Soft neutral colors are especially effective as they allow wall decorations or statement pieces to pop.

If you want to incorporate darker colors like black or navy, you can always use them as furniture accents, like throw pillows on your sofa, or your carpets. Likewise, you may use artwork that heavily features those tones.

PICK OUT A STUNNING STATEMENT PIECE 

A beautiful statement piece commands attention and helps to unify all the elements you've chosen to add to a room. Interior designers often recommend one statement piece of furniture or fixture per room. Anything more could make a room feel cluttered.

Statement pieces can be small or extremely flashy. A tasteful painting by a local artist for the living room or a unique patterned tile to serve as the backsplash for your kitchen can convey the same luxurious feel as a crystal pendant chandelier over the dining table.
These tips are among the many great ideas you can get from Washington D.C.'s top-rated real estate agents from Heller Coley Reed. Should you desire to make a bid for one of the luxury condos for sale in and around the D.C. area, they're the team to make that happen. Call at 240.800.5155 or email here.