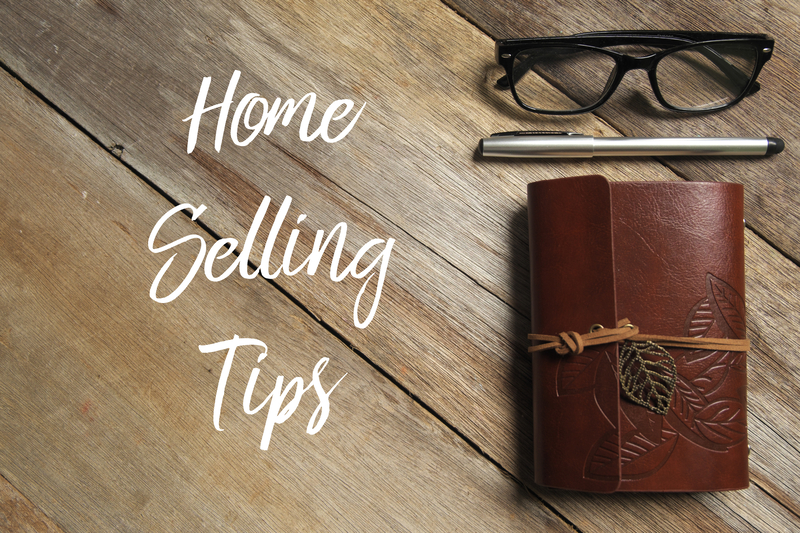 By the time you're ready to sell your first house, you'll no longer be that starry-eyed buyer who imagines roses and rainbows behind every home with great curb appeal. Every month of housing payments, every surprise plumbing leak, every hour spent tending to the yard hardens you into a more seasoned homeowner.
But as for selling your house? Welcome to brand-new territory!
Just as you can have regrets as a buyer (44% of all homeowners, in fact, do), sellers too can experience the pangs of "what-if?" What if I'd waited to sell? What if I'd negotiated differently? What if I'd taken more time to make the house look amazing?
At this moment you're someone with a lot of money on the line, and no direct experience. That's intimidating. However, rest assured that there are ways to increase your odds of selling fast and at full price, even as a first-time seller.
Do as you would do with any other fresh challenge: slow it down and dig into your research before you make any moves. We're here to help with these 10 real estate tips on selling homes straight from the pros.
1. Make sure you're ready to let go
Selling your house comes with a lot more emotional baggage than, say, putting your old headphones up for sale on Craigslist. You're parting with a place called "home" that, by all odds, is where you spent a good chunk of time over the last 13.3 years. As much as this is a financial decision, it's also a personal one.
"You're so invested in the home, and for most people, their home is the single largest investment they make," says top-selling Greenville, North Carolina, agent Homer Tyre. "They have had so many great or life-altering memories in that home that it's like being in a long-term relationship."
Before you put your house on the market, do the emotional work. Walk through your home and talk about old memories. Reflect on how the house has served its purpose for however long you lived there. Reminisce about how you loved living here with your spouse, children, and family members. Think about what life beyond this sale will be and whether you're happy with that picture.
Deal with whatever anxiety or apprehension you have about letting go of it (feeling this way is 100% normal!) And decide whether you're willing and ready to hear critiques about your home. If the thought of getting negative buyer feedback makes you cringe, or you aren't prepared to negotiate this like a business deal, then you could be in for a rough experience.
Once you accept an offer, you're under contract to go through with the sale. One seller changed his mind after signing the contract, and then tried to sabotage the deal to scare off the buyer. Not an ideal situation. Do what you can to avoid seller's remorse sooner rather than later.
2. Hire an agent who's worthy of your business
There are more than 2 million active agents in the U.S., and likely thousands in your city alone. Any real estate agent you talk to is going to gladly list your home and collect their commission at closing. But not all agents have the same experience level, aptitude, or track record of success.
So the challenge for you is not to find an agent, but to find a great one. And because an agent who's a perfect match for you may be different than the agent who helped your coworker, friend, or neighbor, you should set out to find an agent who is specially suited for your particular needs. Take care to select the right professional during this step, and it will make a world of difference in your home sale experience.
If the thought of where to start overwhelms you, Heller Coley Reed has top agents who 1) have proven experience in your exact neighborhood, price point, and property type; 2) sell homes faster and for more money than the average area agent; and 3) come highly recommended by past clients. Contact Heller Coley Reed at hellercoleyreed@gmail.com or by calling 240.800.5155.
You're welcome!
3. Work through the financials
If you're confident about the decision to sell your house, then the next step is to make sure you're in a strong financial position to do so. You need your proceeds from the sale to cover all the fees associated with selling it (otherwise you'll have to bring money to the table), and hopefully, you'll also pocket some profit.
"If somebody lists a property but they don't go over those numbers, then by the time you get in escrow, you'll figure out just how expensive it really is to sell the house," says Brooks Bailey, a top agent in Redlands, California. "It's good to know those numbers ahead of time.
You should start with an estimation of your home's value, minus your remaining mortgage balance (this is also known as your home equity). From there, subtract closing costs, which include agent commissions, fees, and taxes, and may amount to anywhere from 6% and 10% of your home's sale price. HomeLight's Simple Net Proceeds calculator will do all this math for you!
4. Slow your roll on the prep work
According to one survey, 30% of first-time and repeat sellers say they wish they'd given themselves more time to get their house ready for the market — making a lack of preparation the most common regret among sellers. Don't let this be you!
Once your house goes up for sale, it'll start racking up what's called "days on market." The longer your home sits, the more buyers will start to wonder if something's wrong with it, why it hasn't sold, and if they can get away with lowballing you. Take the time to make the house look presentable and it'll pay off down the line.
The good news is that home prep doesn't have to call for massive renovations. HomeLight's Top Agent Insights Survey for Q1 2019 shows that the simple tasks of decluttering and cleaning can add nearly $4,000 to a seller's bottom line on average. Pass them up and you leave easy money on the table.
Other simple (and cost-effective) home prep ideas include:
Neutralize any odors to make sure the home smells fresh.
Organize your closets (remove 50% of what you have in there) to highlight your home's storage potential.
Use apps like letgo, Offerup, and Facebook Marketplace to make a little dough in the decluttering process and incentivize yourself to part with more things before you have to move them.
5. Focus on curb appeal
If you literally do nothing else to prepare your home for sale, at least make the outside look great. Etch this into your brain now (get a tattoo if you have to): Curb. Appeal. Is. Everything.
Seventy-six percent of top real estate agents say improving curb appeal is the No. 1 thing a homeowner can do to boost the marketability of their home. 94% of agents say curb appeal adds dollar value to the sale as well.
While appraisers can't necessarily put a price on curb appeal through quantitative appraisal methods, appraisers do take it into account qualitatively when reconciling that final value. And there's also the "wow" factor that draws more competition for your home and gets buyers excited to see what's inside.
According to HomeLight's Q2 Top Agent Insights Survey, these are the top 5 curb appeal projects to take on:
Basic yard care service — mow and fertilize the lawn, kill any weeds (91% of agents recommend)
Remove dirt, grime, and cobwebs from the entrance (90% of agents recommend)
Trim your trees and shrubs (85% of agents recommend)
Scatter fresh mulch (85% of agents recommend)
Put a fresh coat of paint on the front door (71% of agents recommend)
6. Stage the home in order to spark buyers' imaginations
Cleaning and decluttering will get your house in the right condition to stage it. Home staging, in case you aren't familiar, is the art of showing off a space in its best light with the right furniture, decor, and accents. It's all about how the home looks and feels.
Virtually all top agents agree that staging is beneficial as a way to fetch more money for your house or attract buyers to the sale, according to data from HomeLight. More than 67% of agents saying staging increases the sale price of a home to some extent.
"When it's staged really, really well, that alone will help people fall in love with the house," says Bailey. He's even had several buyers ask to purchase the home with all the staged furniture. "They don't even want to risk not looking like that."
7. Get ahead of repair requests with a prelisting inspection
Bailey always recommends that his seller clients purchase a home inspection before they list their house. This is called a prelisting inspection. It sounds counterintuitive, but "It will turn buyers off if they start finding things," he says.
Basically, an inspection report with a long list of issues gives buyers more negotiating power. Worse, buyers may find something that causes them to pull out of the deal, leaving your house to sit on the market longer. But if you get a home inspection done first, you have a little more control.
Instead of being under the gun to fix things fast with your closing date fast approaching, you'll have more time to make necessary repairs, and shop contractors at the best price. Plus, you make it hard for buyers to not offer full price for your house when they can't find anything wrong with it.
8. Set a well-researched, competitive price
Results from HomeLight's Top Agent Insights survey for Q4 2019 show that overpricing is the biggest risk to a successful home sale.
A seller's personal connection to their home, and motivation to get the most money out of it, can cloud their judgment on price in a big way. This can cause your home to linger on the market and sit "stale" until you're forced into a price reduction.
Make sure your price is backed by comparable sales (recently sold homes that are similar to yours in location, size, condition, and characteristics). Your agent will run a full comparative market analysis to inform your decision. Trust their expertise. Watch out for these clear signs that your listing price is off the mark and, when in doubt, consult these go-to house pricing strategies from top agents in the field.
9. Treat your agent as a partner, not an employee
If you enter the partnership with an attitude that says "It's my way or the highway" as opposed to being open to your agent's feedback, you may not get the results you hoped for. For example, say you're determined to sell your home for a certain price, but your agent is telling you it's not fair-market value. Ignoring them and turning down fair offers may come back to bite you as your listing racks up days on the market. Listen to your agent when they say an offer is a good deal.
"If you can go into this with open arms and wanting to be teammates, I think that's a very big deal that a lot of sellers don't seem to understand," says Bailey. Your agent is choosing to work with you just as much as you're choosing to work with them.
And don't take a backseat approach. If you want to hear from them, make it a point to get in touch weekly and ask about buyer feedback, market updates, and any response rates on ads they're running. Some clients don't want to know anything until there's news, while others want to chat often, so be clear with your agent about what works for you. Let them know how often you want to hear from them so there's no miscommunication.
10. Show the house last-minute, even if it's not in perfect shape
This may be the most inconvenient task of selling your house — that it has to look perfect at a moment's notice. You never know when your agent may call with a serious buyer who's hoping to schedule a showing, like, now. And if you want to sell your home as fast as possible, turning down showings is no good.
So here's a little secret: Keep up with the cleaning as best you can, but even if you haven't vacuumed in a week or there are some extra kids' toys that you won't have time to pick up, don't skip the showing. Let your agent know that you won't have time to clean up, and they can relay the message.
Then, in a pinch, just follow this emergency house showing checklist:
Put all the toilet seats down
Remove personal items/toiletries from the bathroom
Wipe down any surfaces that need it
Empty your garbage
Collect any loose toys or random items in a bin
Put everything from the sink in the dishwasher
Sweep floors where there is obvious dirt or debris
Make the beds
Close closet doors
Selling a house is a big job, but it's not one you want to botch. If you follow these tips, though, it'll be hard to go wrong… and you'll be signing your home over to its new owners in no time.
Catherine Conelly
Contributing Editor, HomeLight